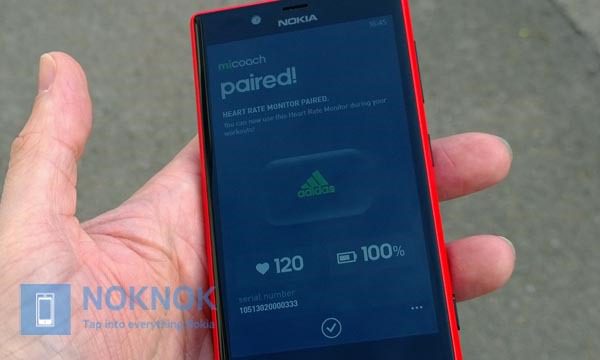 NokNok.tv have given the Adidas miCoach Heart Rate Monitor, which pairs with the Adidas miCoach app, a run for its money, and came away quite satisfied.
The accessory costs only £45, and with the app will give you on-screen updates, audible feedback as you run from the guided coach voices, and help you fine-tune your training program.
The accessory comes with a chest strap, and NokNok notes it is small and unobtrusive.
The Heart Rate Monitor uses Bluetooth LE, so is only compatible with Nokia handsets with Bluetooth LTE, currently the Nokia Lumia 720, Lumia 620 and Lumia 520.
The Adidas miCoach Heart Rate Monitor (HRM 2) can be found at the Adidas Online Store here.