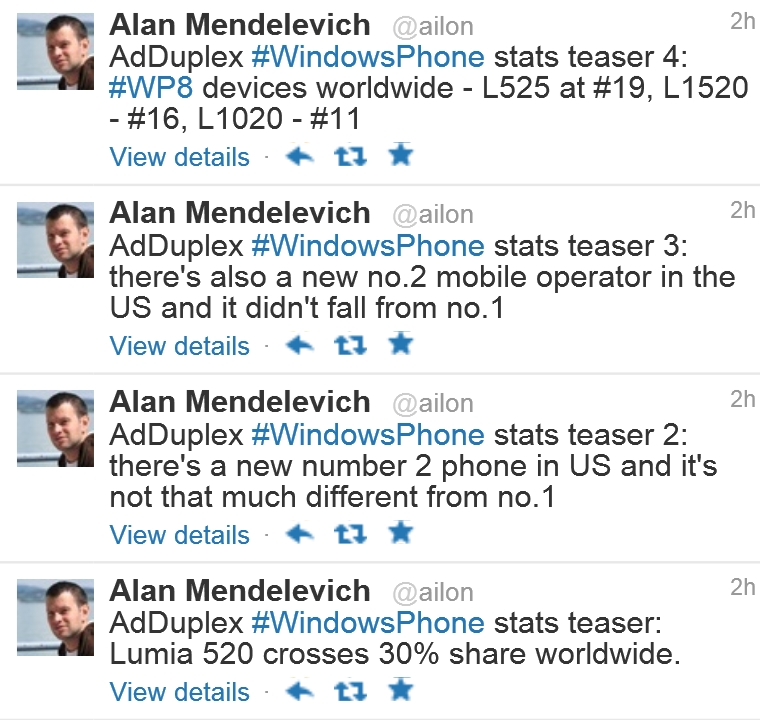 In the latest AdDuplex teasers for the December report Alan Mendelevich revealed that the Nokia Lumia 52x family has continued its ascendency, with the Nokia Lumia 520 now more than 30% of the market worldwide, and the Nokia Lumia 520 overtaking the Nokia Lumia 920 as the second most used handset in the USA, giving the 521/520 family more than 30% of the US market also.
The popularity of the low-end handset has also lifted T-Mobile ahead of AT&T as the US carrier with the second most Windows Phones.
In other news Nokia's high end handsets continue to struggle, with the Nokia Lumia 1520 at 16th and 1020 at 11th spot in the most used handsets and therefore less than 3% of the Windows Phone installed base and unlikely to chart.
Do our readers think Microsoft should embrace this trend or fight it by trying to release a very compelling high end Windows Phone? Let us know below.