Activision Blizzard has released its Q1 2018 earnings report today. The company once again had a strong quarter with revenue growing year-over-year.
Net revenue for the quarter ending on March 31, 2018 hit a record $1.97 billion for Activision Blizzard. This is up from Q1 2017's revenue of $1.73 billion, an increase of 12%.
The company also released a chart (below) revealing its audience reach for several of its series including Call of Duty, Overwatch, and Candy Crush. Notably missing from the chart, however, is Destiny 2. Other than commenting on how most of these games increased their monthly active users and continue to be supported through content updates and events, Activision noted that the Call of Duty: Black Ops sub-franchise crossed 200 million players across all of its titles.
Across its subsidiaries, Activision Blizzard hit a total of 374 million monthly active users; 51 million from Activision, 38 million from Blizzard, and 285 million from Candy Crush developer King.
Due to this earnings call beating initial forecasts, the company is raising its full year outlook.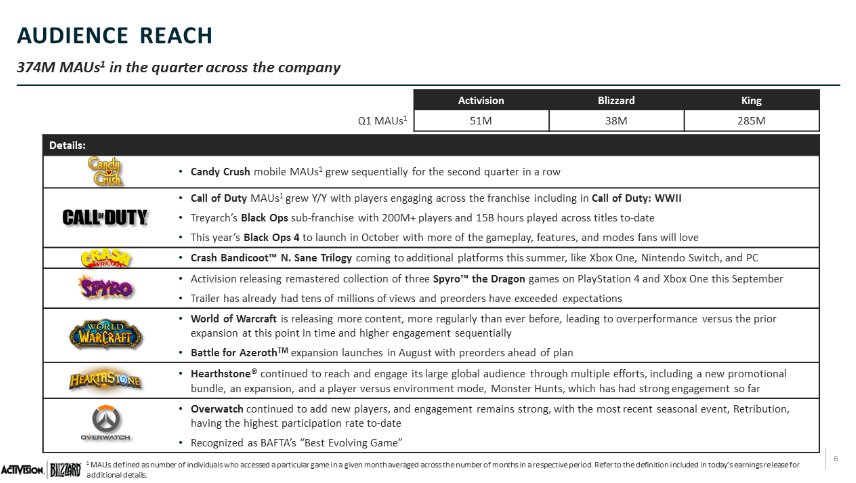 Via: Business Wire, Jason Schreier