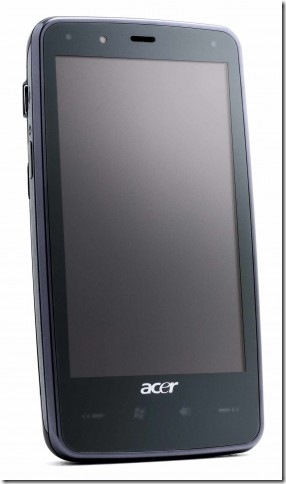 Last we heard Acer was vacillating a lot over whether it should support Windows Phone 7.  Their enquiries with carriers must have produced good results, because at the end of Mobile World Congress they are much more positive.
Aymar de Lencquesaing, president of Acer's Smart Handheld Business Group has told Singapore Television that, in addition to their Android handsets, they will also be producing a range of Windows phone 7 devices.
The handsets, like it seems all other new Windows Phone 7 devices, are expected only late into 2011, and will therefore likely come with Windows phone "7.5" in site.
The company aims to sell 7-10 models of all their smartphone handsets, and 20-25 million in total.
Via Generation-NT.com and Digitimes.com