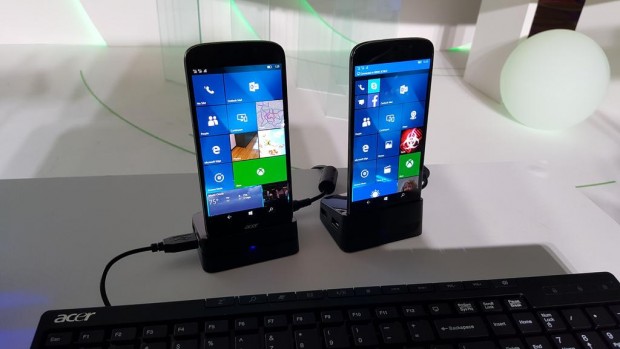 We have heard that the Acer Jade Primo will be retailing for around $400 in the Phillipines.
Now we have some news about the pricing and availability in Europe.
According to Acer France the handset will be retailing for 499 Euro (£360, $550) there, and will be bundled with the Continuum dock, Acer keyboard and mouse.
The price without the accessories is not known.
The device is expected to hit the market in January 2016, which is of course somewhat disappointing for those looking forward to getting the handset for the holiday season.
See more about the specs of the handset here.