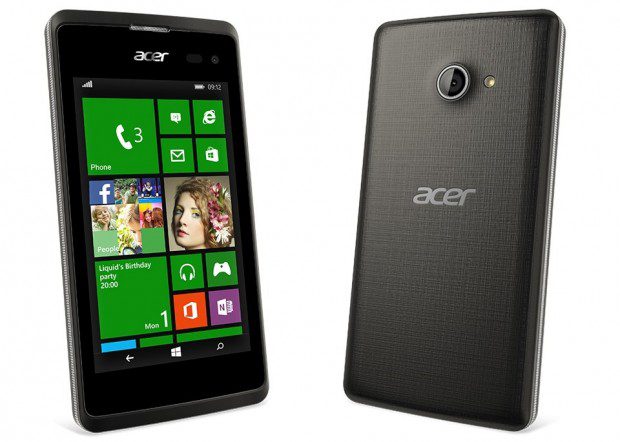 Acer today announced a new low-end Windows Phone device named Liquid M220. Liquid M220. It will cost just 79 Euros and it comes with 4-inch display, 512MB RAM, 8GB storage, 1.2GHz Snapdragon 200 processor, 5MP rear and 2MP front cameras. When asked about 512MB RAM compared to 1GB RAM on the Android model of the same device, Wahid Razali, Acer's European brand and marketing said that Windows Phone runs better on the same hardware than Android. He said that Windows Phone OS is less demanding in terms of hardware requirements for smooth performance.
When asked about why Acer is entering Windows Phone market again, he offered a long explanation.
We differentiate or die. We always do that. Windows Phone is an opportunity because no one is doing it at the moment.

Second, we are very strong in Windows. We ship 20 per cent of their laptops. It makes sense to have a complete Windows offering. With Windows 10, [Microsoft] promises to have one system that runs on all platforms. With the phone, we become the OEM that has the broadest portfolio, period. It makes sense to fill the gap.

Finally, the cost of opportunity is low. We wouldn't have made a competitor to a Lumia 930 device because of the cost of all the R&D. The one limitation of Windows Phone is it has to run on Qualcomm. Now we have the Z220 running on the Qualcomm platform. We just take it, make a few changes, tweak the RAM and make it more affordable, and then you have it.
Read his full interview at The Register.