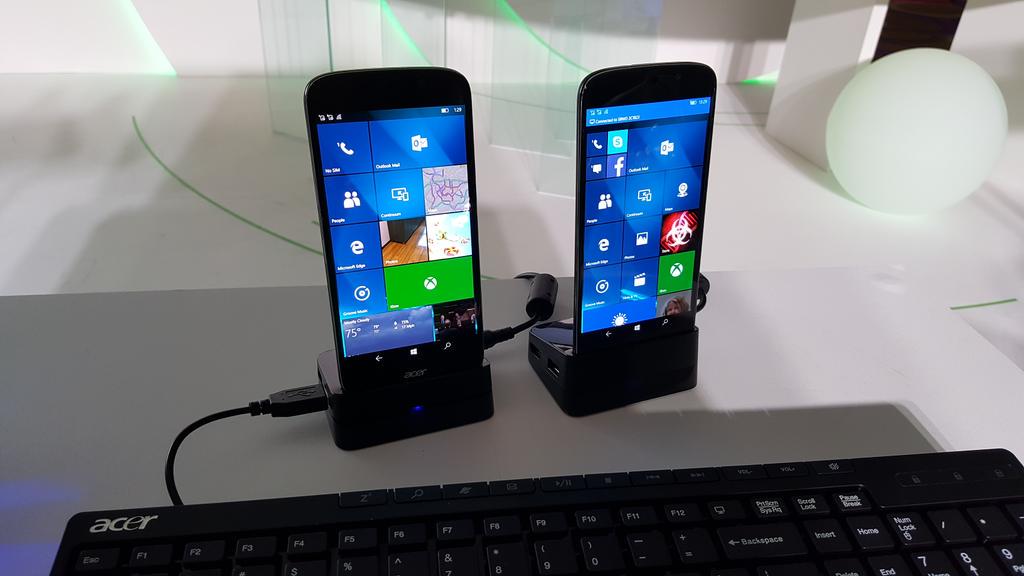 It seems there is one advantage to have a PC OEM release a Windows 10 device, and that is that they tend to deliver a full package, unlike Microsoft.
In the case of their Surface-like tablets this means including the keyboard in the price, and in the care of Acer's new Windows 10 Mobile phone, it means bundling in not just the Continuum dock, but also a full keyboard and mice.
Jade Primo ships with keyboard, mouse and docking station to really use it as a PC phone right from day 1 #AcerWin10 pic.twitter.com/Tr4yZYEfNu

— Acer (@Acer) October 12, 2015
The Jade Primo packs a 5.5-inch Super AMOLED display with a resolution of 1920 by 1080 pixels. Under the hoods, there is a Qualcomm Snapdragon 808 process and 3GB of RAM. For the rear camera, there's a 21MP sensor with dual LED flash, and there's an 8MP sensor on the front.
The device also includes a USB Type-C, just like the upcoming Lumia 950 and Lumia 950 X
Given that the Jade Primo is expected to cost less than Microsoft Mobile's flagships and will come with a lot more, has this news made any of our readers reconsider who will supply their next flagship Windows phone? Let us know below.
Image credit WindowsBlogItalia