Companies have been working hard on giving Virtual Reality a future but till now it has been all about fun. However, it looks like one company has finally found a way to make VR useful for people.
Called Tap Systems, the company has created Tap Wearable Keyboard and Mouse device. The device uses Bluetooth to connect and allows the user to point, click and type with ease. The device works by creating letters by tapping one or more fingers onto a surface. The Tab Wearable Keyboard and Mouse is compatible with Microsoft Mixed Reality platform and also with other VR devices like HTC Vine. The device provides a battery backup of 8 hrs and a standby time of 7 days and comes with a charging case.
Strong efforts are been made to bring desktop productivity and communication tools to immersive environments. Until now the methods available to input data have made these systems difficult to use. With Tap, users can, for the first time, reap the benefits of extended reality work environments without being slowed down by the cumbersome input. This is a game changer for the adoption of VR/MR systems for enterprise, communications, productivity, and social networking.

– Dovid Schick, CEO and Co-Founder of Tap Systems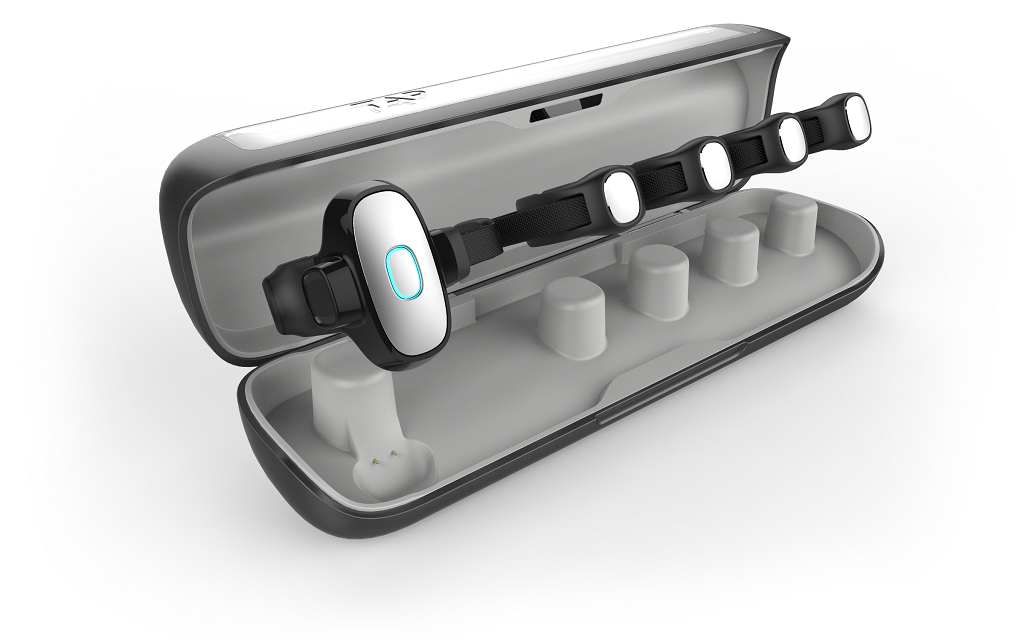 The Tap Wearable Keyboard is currently on sale through Tap Systems store for $179 USD. This device should at least push other companies to find productive solutions to incorporate Virtual Reality.
Via: VR Focus