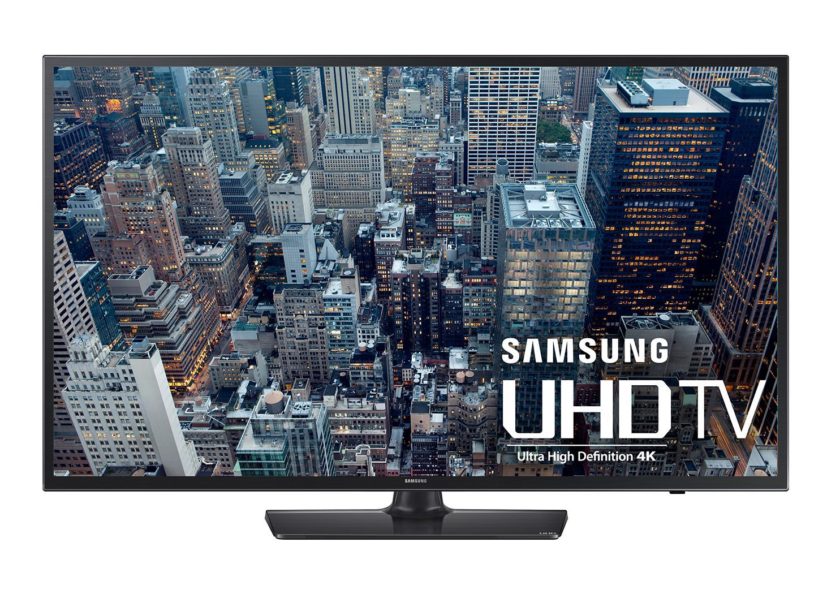 Update: This article has been updated to show that currently the pricing is $596 until November 23, 9PM PST.
If that title seems like a handful, it should be, as big box retailer Walmart is offering a Samsung 40″ Class – 4K Ultra HD Smart LED TV, an Xbox One S 1TB Bundle, additional game or 4K movie, and an extra Xbox controller for only $499. The options for the bundles are either the Xbox One S Battlefield 1 bundle or the Gears of War 4 1TB bundle, but the other pieces of the deal are highly customizable.
As far as the extra games are concerned, only 'Star Wars: Battlefront' is free, other movies and games will run you about $6-$10, including 'Call of Duty: Infinite Warfare', 'Titanfall 2', and 4K movies like Deadpool and X-men: Days of Future Past. Other controllers are available as well, including Special Edition Armed and Convert Forces (which will run you $44.01 more) and the Xbox One Elite controller (which increases the price by over $100). You can also upgrade the principal items to either a 55" Samsung 4K TV or Xbox One S 2TB Gears of War 4 limited edition, which again increases the price by over $100 either way.
The deal isn't actually live until 12AM PST Monday, November 21. But like most deals similar to this one, I suggest acting quickly as supplies are likely to be sold out rather early, especially the free pieces, which could collectively increase the pricing of this deal by a substantial amount.
You can find this deal here.