Both open source 3rd party Snapchat app Swiftsnapper and more recently Specter ran into trouble accessing Snapchat's service on Windows Phone due to API problems.
While the root causeis of course that Snapchat does not support Windows Phone, it seems the more immediate cause is issues using the API developed by Liam Cottle for use with his own 3rd party Snapchat app on Android, Casper.
It appears Liam has been trying to make money from his own un-authorized accessfor some time, to the degree that he has attempted to charge between $1000 and $2000 per month to access the API.
It does not appear that Liam was planning to be particularly generous, and causing development of Swifsnapper to stop this February.
In Mid-July Specter ran into the same issue with Liam saying he was planning to retire the Casper APi completely.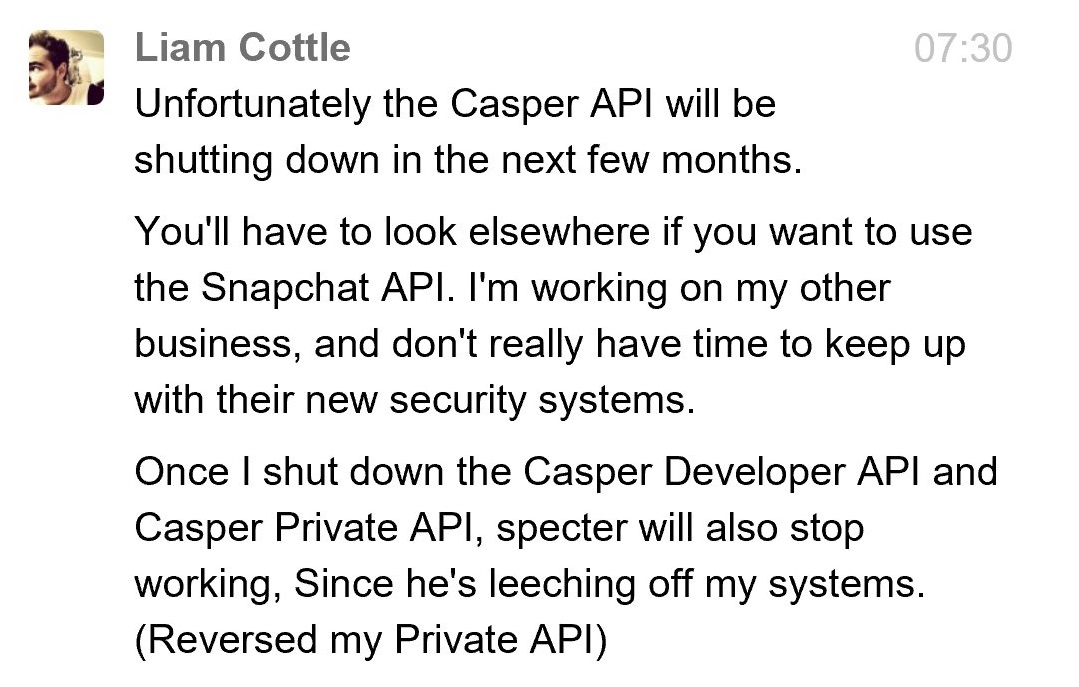 It appears that instead Liam planned to make it even more difficult to reverse engineer Casper's API, forcing developers who were taking advantage of his reverse engineering work to pay up or close down.
It seems Windows Phone users will in the end be forced to either pay in some way (not entirely impossible due to the demand there) or develop their own solution that does not make use of the Casper API.
What do our readers think of this rather sordid tale? Let us know below.