One of the main reasons 3rd party Snapchat client Specter is still going 5 months after its release in February 2016 was because it piggybacked on another 3rd party app, Android app Casper, which has also been fighting to maintain access to Snapchat's service.
It seems that free ride may come to an end soon, as the developer of Casper, Liam Cottle, has given up the fight against Snapchat, writing on developer messaging board Gitter.im: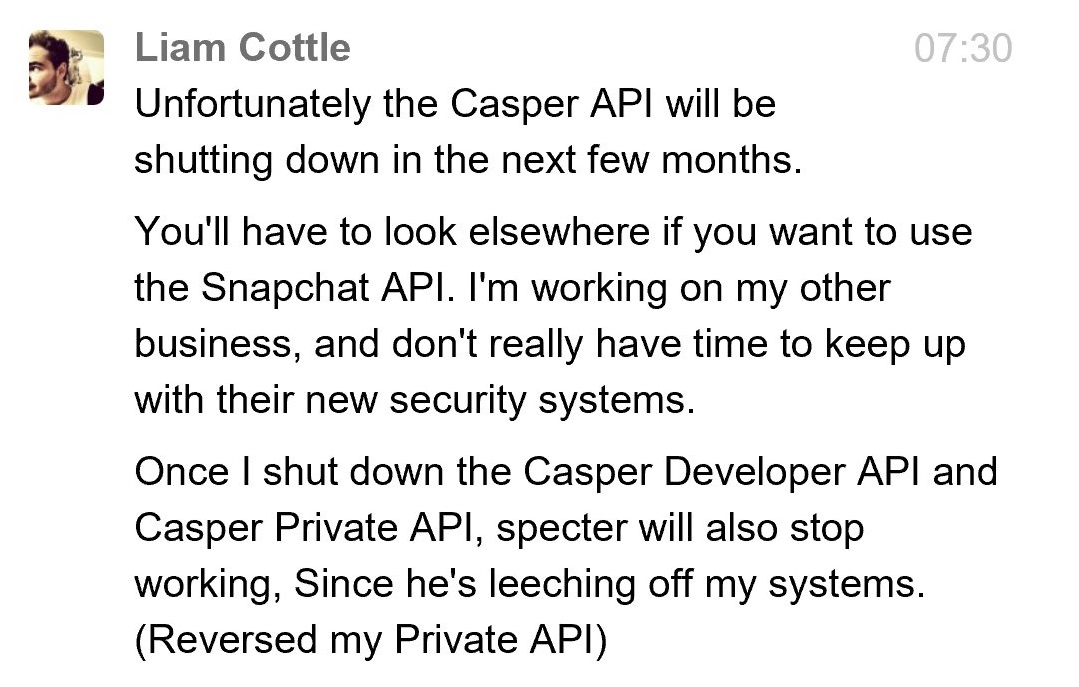 The 3rd party Windows Phone Snapchat app has lasted longer than most but all good things must eventually come to an end . Hopefully those rumours of an official app on its way will eventually come true.
Find the app, while it lasts, in the store here.