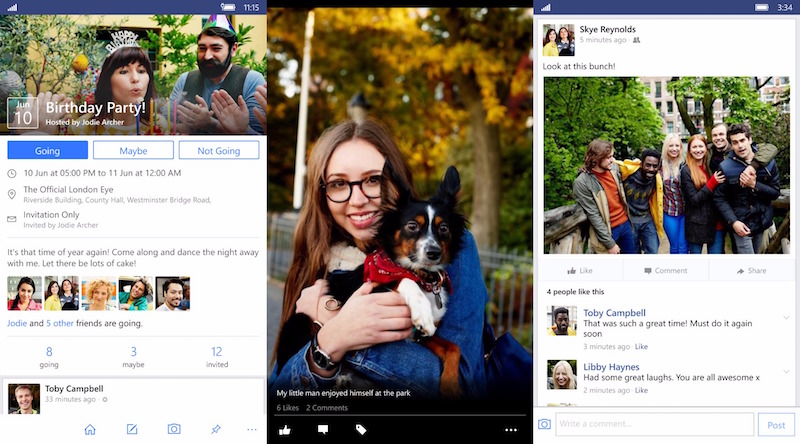 Facebook beta app for Windows 10 Mobile is getting better. The app for the social networking conglomerate has been bumped up to 10.2.103 to add something new, which to be honest, we have no idea about.
Chatter on Twitter suggests that the app now allows users to check in even when they're viewing their profile page. The update, which is clearly not as substantial as this update to WhatsApp which happened moments ago, also offers subtle changes to menus.
To recall, Facebook received an update last week as well. The version 10.2.102 also didn't bring with it a changelog, leaving us in the dark about the cool things it brought to the table.
But here's a thing, you can be absolutely sure that the new update has squashed some bugs and improved the app. So go on and give it a whirl and if you find something different in the app, let us know in the comments section or below or just shoot us an email.
Developer:
‪Microsoft Corporation‬