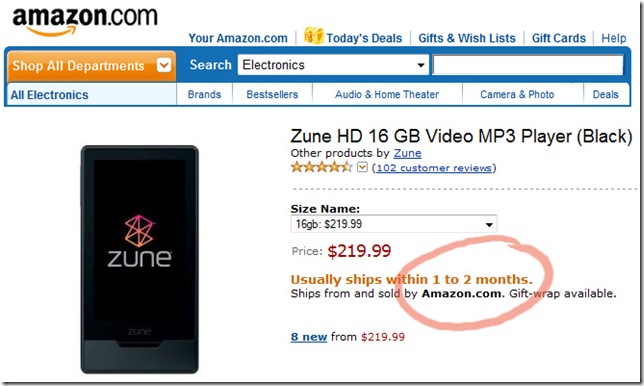 Engadget reports that the ZuneHD is sold out all over the internet, and is starting to get very hard to fine in stores also.
Amazon is listing a 1-2 month wait for the 16GB model and a 1-3 week wait for the 32GB, Best Buy has the player listed as "backordered," and New Egg shows "sold out." The only place the device can be found online is Microsoft's store, probably the last place one would look for one.
While the early popularity is encouraging one cant help but feel the device will be able to maintain its momentum better if Microsoft opened up its development environment more.
Read more at Engadget here.