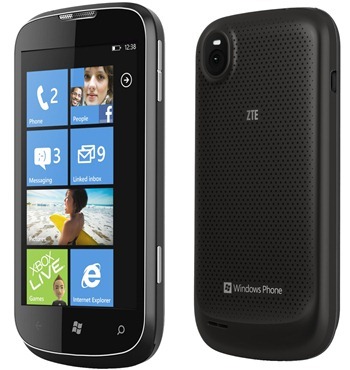 According to Computer World the ZTE Orbit Windows Orbit Windows Phone has a 4.0-inch WVGA screen, and a 5-megapixel camera, 512 MB RAM, 4GB of storage and a 1GHz Qualcomm processor.
According to Mobile Burn however the newly announced and still not fully specified ZTE Orbit has one little surprise – it will in fact support Near Field Communication (NFC).
The information has not been verified by anyone else yet, so we can not be sure it is not just a misinformed ZTE Rep.  However we do know another Windows Phone, the LG Fantasy, does come with the technology built-in, even though we do not know the release date for that handset.
It is likely at this stage NFC support will be a custom implementation by the OEM rather than a native Windows Phone feature, but it is highly likely the next major version of Windows Phone will have this feature fully supported.
Update: Areamobile.de confirms the NFC and adds WIFI Direct and DLNA to the mix.