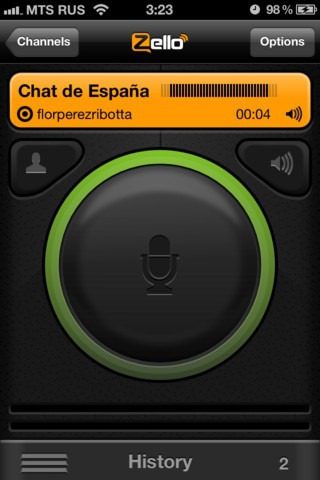 VOIP specialists TruTower report that Zello, a Push to Talk service for iOS, Android and Blackberry, is also heading to Windows Phone.
Zello CEO Bill Moore has confirmed this to them, but was unfortunately unable to give an ETA.
Similar app Voxer recently made it to Windows Phone, but Zello, which has 35 million users, add a twist to the PTT formula by adding "channels" which can have up to 300 users, and which therefore allows large scale group chats.
Zello also has Zello Work version for Enterprise users, and its arrival on Windows Phone would be good news for the OS's enterprise ambitions.
See a video demo of the app on Android after the break.