Right now, when you are looking to find a job you love, there is no way to tell the world that you're open to new opportunities without worrying about your employer finding out. LinkedIn is today announcing a new feature called Open Candidates that fixes this problem. This new feature allows you to privately signal to recruiters that you're open to new job opportunities. You can specify the types of companies and roles you are most interested in and be easily found by the recruiters who use LinkedIn to find talent.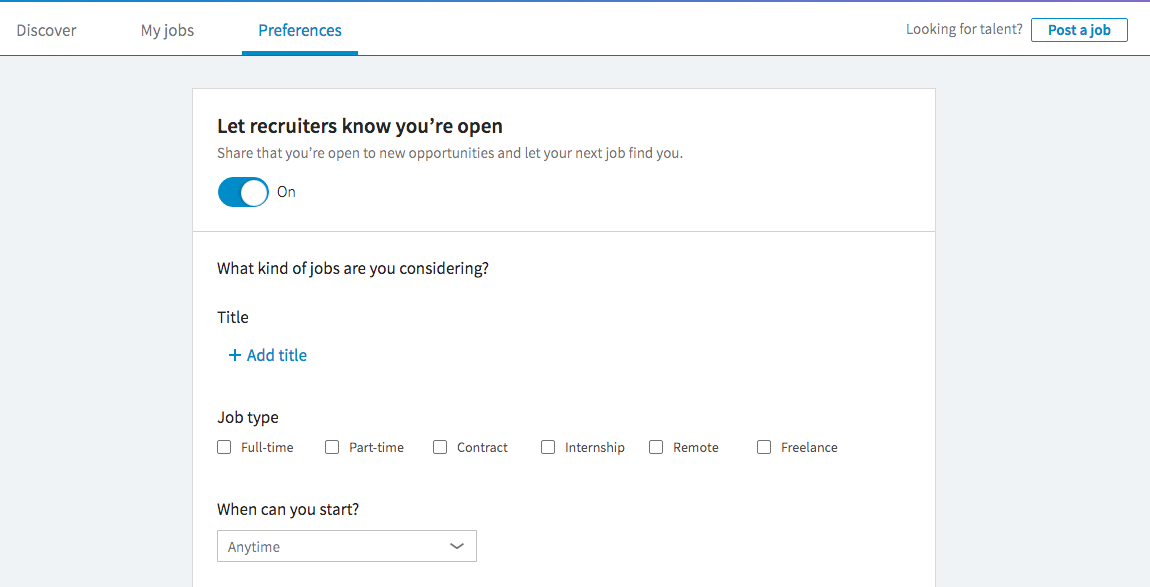 This feature is accessible from the "Preferences" tab on the LinkedIn Jobs home page. Another neat feature is that it will hide the Open Candidates signal from recruiters at your company or affiliated company recruiters.
Open Candidates feature is available in the U.S, U.K., Canada and Australia on the desktop and mobile Web for now and they will be rolling out globally soon.