Is Copilot the best AI companion out there? Help us find out by answering a couple of quick questions!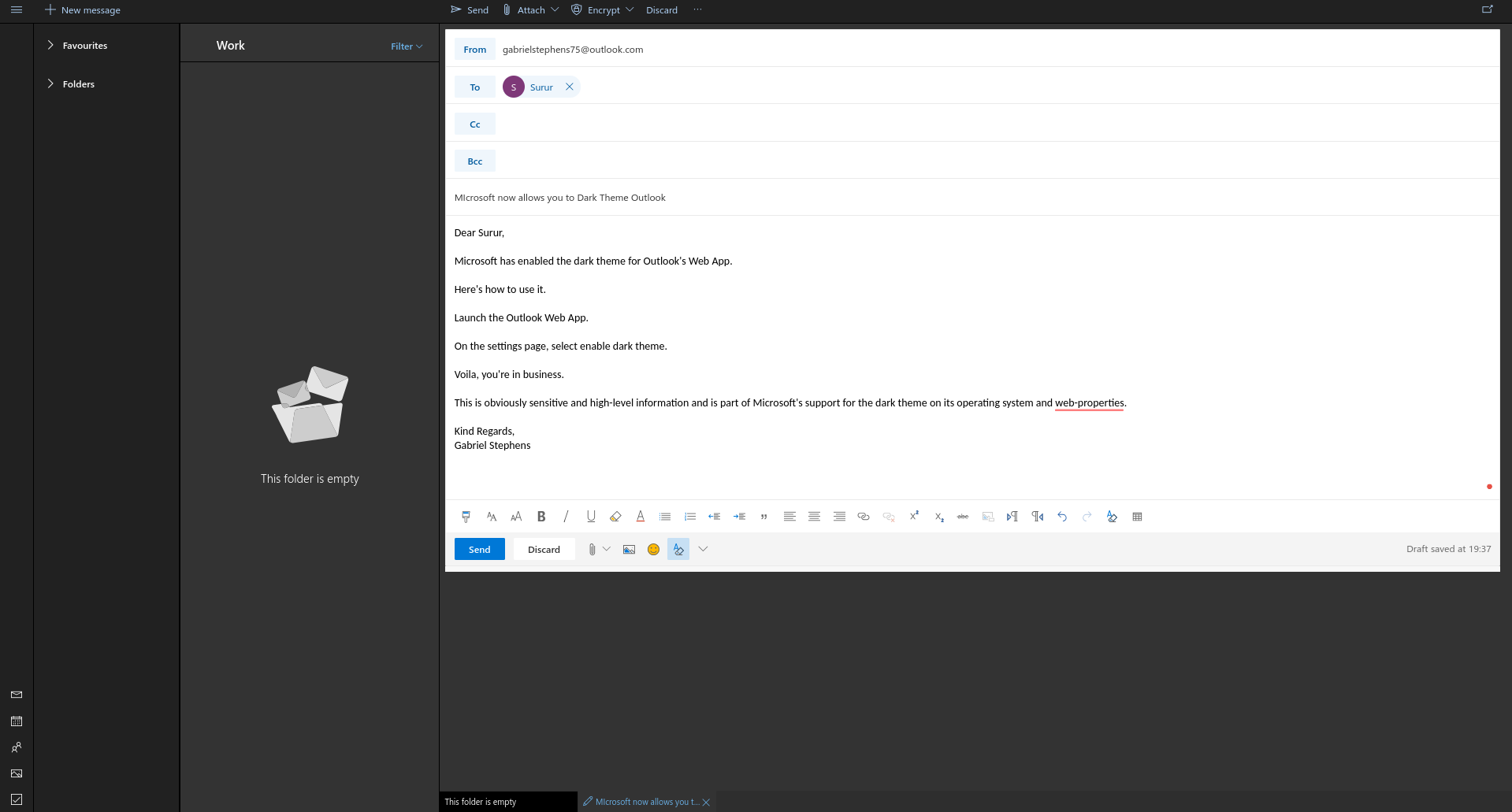 Microsoft earlier this year promised to bring a dark theme to its Outlook Web app experience, the firm has now done so, rolling out the feature to web app users.
"Dark Mode is a more-pleasant way to read your Outlook.com email if you prefer interfaces that are less bright or if you are in a low-light environment. " Microsoft's Phillip explained to users on User voice, further going on to say, "One of the most crucial principles we had when designing Dark Mode was to minimize the amount of eye strain that people felt. Many email clients on the web today advertise a dark mode, but we learned from interviews with others and our own usage that having the reading pane be on-light while the rest of the interface was left on-dark often made the experience worse than if the full screen were left on-light."
The new dark theme is available to all users who are on the new Outlook experience.
How to enable the dark theme on Outlook's Web App
 In the Outlook Web App, select the settings cog.
Toggle Dark Mode on. You'll lose all theme support but your eyes will thank you for it.