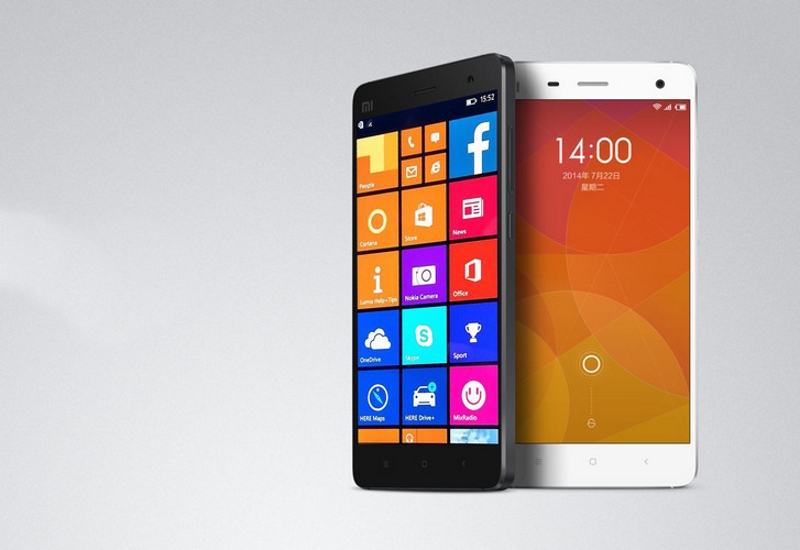 Just a few months ago, Xiaomi and Microsoft announced their partnership to bring Windows 10 Mobile to Xiaomi's Mi 4 devices. Microsoft has actually already developed a Windows 10 Mobile ROM for Xiaomi devices, which is only available to a select group of Xiaomi users.
Last week a Microsoft Operating System Software Engineer Institute Director posted on Weibo that the software may be coming to handsets this week.
Now today Xiaomi's Founder and President, Lin Bin had posted an image on Weibo suggesting the Windows 10 for Xiaomi Mi4 will be officially launched on December 3rd.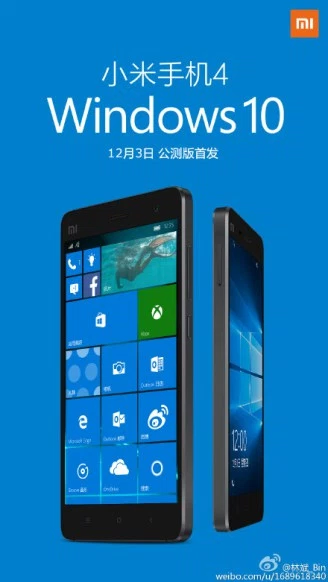 The Xiaomi Mi 4 features a quad-core 2.5GHz Qualcomm Snapdragon 801 chipset and 3GB of RAM, along with 16GB and 64GB storage options,  4G LTE support, 802.11ac Wi-Fi and a 3080mAh battery with a 5-inch Full HD display and 8MP front-facing camera and 13MP rear camera and a changeable cover.
An older version of Windows 10 Mobile running on the Xiaomi can be seen in the video below:
Putting out a Windows 10 ROM for Android handsets is a new way for Microsoft to win customers for their Mobile OS.  Is there any other Android handset Microsoft should be targeting? Let us know below.