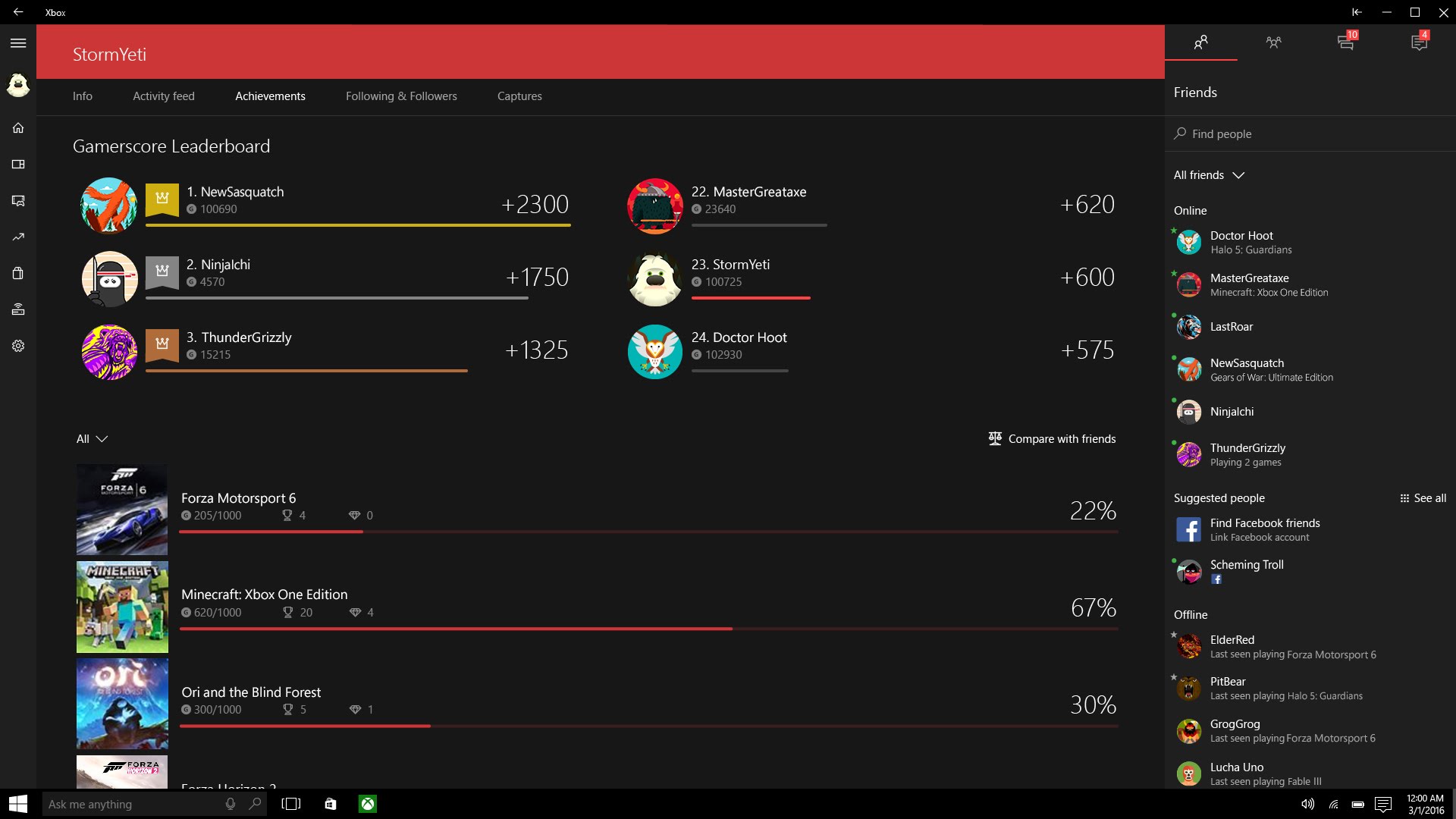 Update: Xbox's Mike Ybarra has tweeted that "there isn't a career system in active development." Windows Central, however, has seen these systems running live on Xbox One. While Microsoft may have tested them at some point in the past, it appears that is no longer the case.
---
Original: The team at Xbox has been working since at least last summer on a system that "fundamentally changes the concept" of Xbox achievements. In January, Windows Central revealed that this new system would be called the Career system, and it would exist alongside achievements. Now, Windows Central has another report that details how this Career system may work and how players will be able to earn experience points.
As we noted based on the report in January, the Career system should allow players to "obtain levels, prestige ranks, and even obtain rewards such as loot crates containing cosmetics for your Avatar." In line with this, players would be able to complete Quests to earn crates and experience points. According to Windows Central, Microsoft is testing different conditions under which players can earn EXP.
Some of these conditions include:
Total playtime through all of your games
Number of games played
EXP level milestones
Playing a certain number of games per day
Competing on Xbox Live in some way (it is unknown if this is referencing multiplayer games or Tournaments)
Creating content on Xbox Live, possibly through streaming or sharing clips
Earning normal gamerscore through achievements
Unlike achievement notifications that pop up every time you earn one—unless you have that turned off in the settings—the Career system won't relentlessly spam you every time you earn EXP. Instead, it appears that Xbox Live will calculate your earnings at a specific time during the day and then notify you once.
These aforementioned conditions are currently in testing at Microsoft, meaning not all of them may make it to the final launch for everyone. The company will likely showcase the new system at E3 this year, so we're still a few months away from seeing just how everything will work.
Via: Windows Central