Microsoft just announced a brand-new Xbox enforcement strike system, and there are a lot of things to unpack. 
Here's a simple explanation. Every player on Xbox will begin with a blank slate or zero strikes; previous enforcements must still be completed. With the new system, players can receive a total of eight strikes. Each strike remains on record for six months and results in a suspension from Xbox's social features for varying lengths of time. 
For example, a player that has received two strikes will be suspended from the platform for one day, whereas a player that receives four strikes will be suspended for seven days. Players who receive eight strikes will be suspended from Xbox's social features like messaging, parties, and party chat, multiplayer, and others for one year from the enforcement date.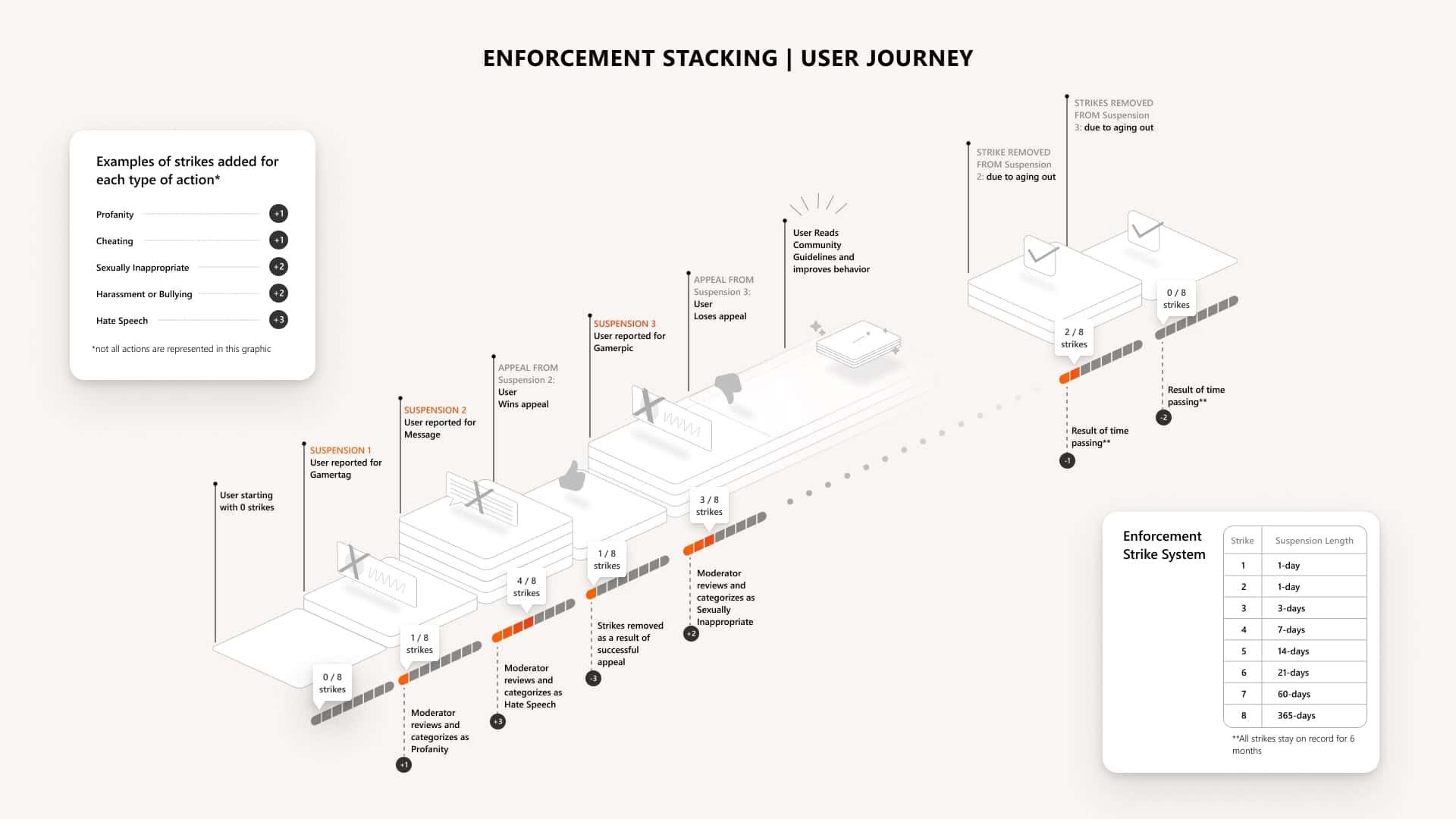 With these changes, Xbox is evolving enforcement to focus on protecting players. This is why even suspended accounts remain functional for single-player experiences and players do not lose access to purchased content. However, for the most serious violations – including illegal activity – Xbox retains the ability to permanently suspend all functionality of an account including access to purchases.
Even if a player has not received any strikes, Xbox may still issue a permanent suspension if the company deems it necessary, depending on the severity of the player's behavior according to the Xbox Community Standards. Though, if you are not satisfied with a strike that you have received, you can still request a case review and submit an appeal to Xbox.