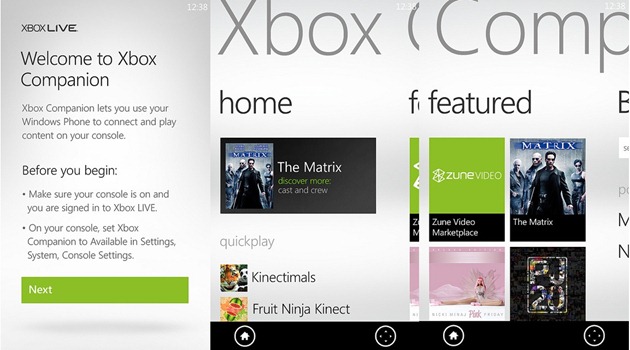 One of Microsoft's cooler Windows Phone is the Xbox Live Companion app.   Using the Xbox Companion app you can control video playing on the console, search for new content and more.
Microsoft has just pushed out an update for the software, which brings the app to version 1.2.  Unfortunately Microsoft did not release a changelog, so it is not clear what it anything has changed.
The app, which of course needs an Xbox and also an Xbox Live account, can be found in Marketplace here.
Have any of our readers noticed anything new? Let us know below.