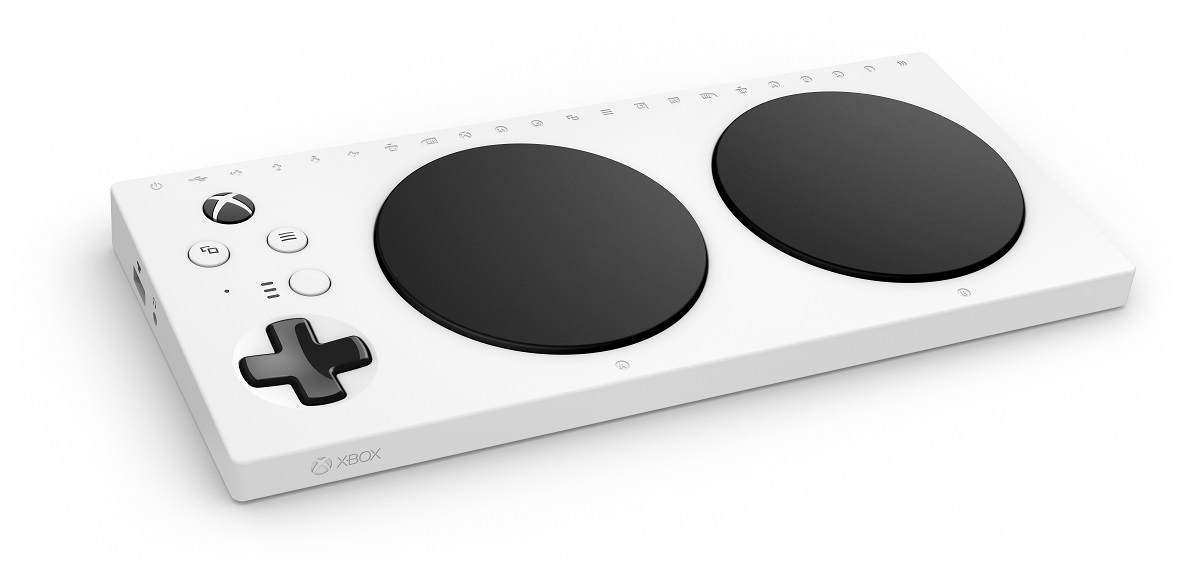 Microsoft's Xbox Adaptive Controller is now available for order from Microsoft Store. This new Xbox controller is designed primarily to meet the needs of gamers with limited mobility. It features large programmable buttons and connects to external switches, buttons, mounts, and joysticks to help make gaming more accessible. Button, thumbstick, and trigger inputs are controlled with assistive devices that are connected through 3.5mm jacks and USB ports.
Microsoft partnered with The AbleGamers Foundation, The Cerebral Palsy Foundation, SpecialEffect, Warfighter Engaged, and many community members to design this new controller.
You can order this new controller here for $99 from Microsoft Store and here from Gamestop.