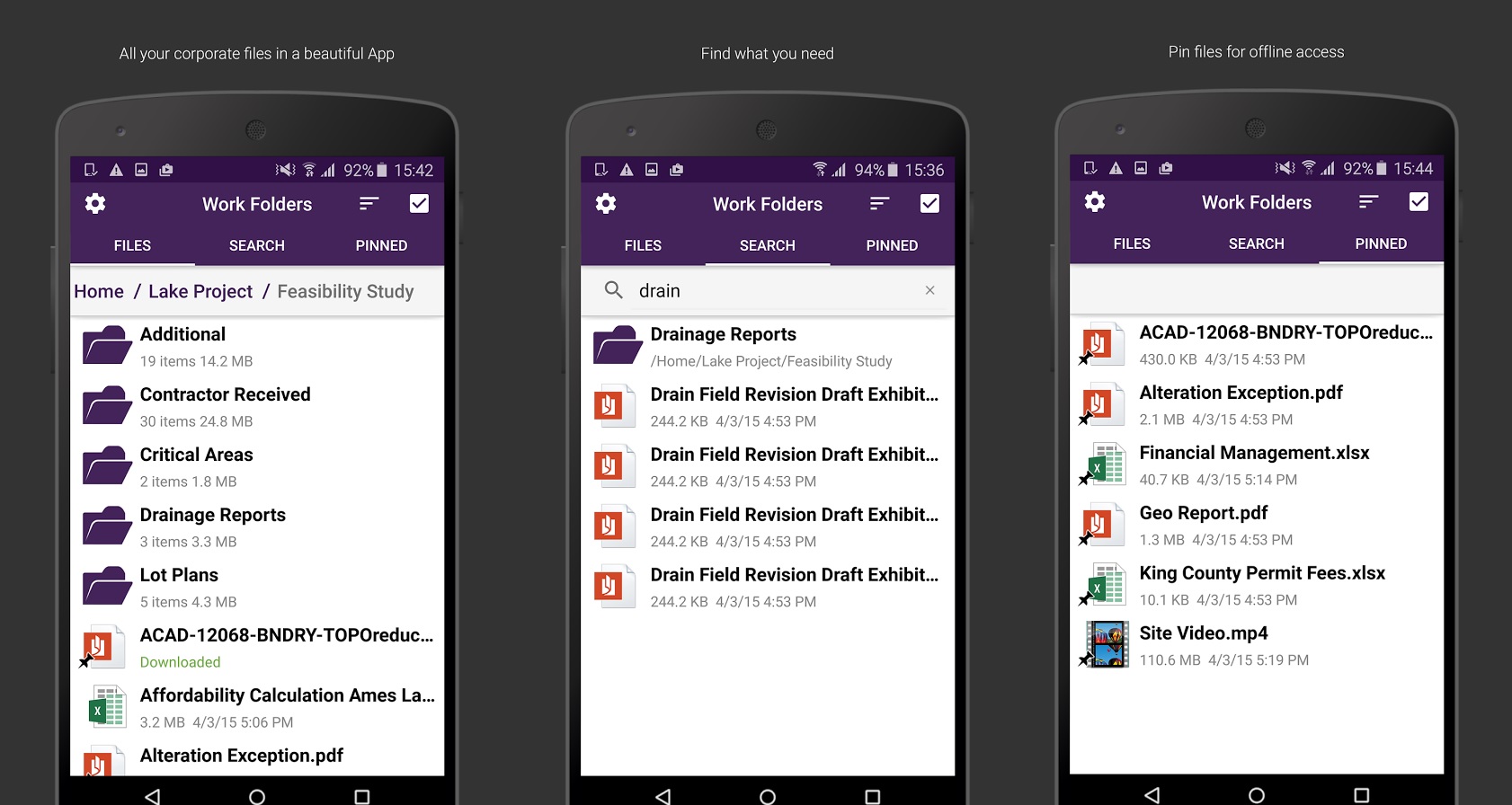 Work Folders enables IT administrators to provide Information Workers the ability to sync their work data on all their devices wherever they are while remaining in compliance with company policies. This is done by syncing user data from devices to on-premise file servers, which are now extended to include a new sync protocol.
Microsoft has recently released their Work Folders Client app for Android devices. To use Work Folders, your workplace has to enable your account first. After your account is enabled, you can set up the Work Folders app.
Features:
• Access your work files and folders on your devices.
• Pin files so that you can view them while you're offline.
• Files are encrypted and protected by an app passcode, keeping others out.
Download it here from Play Store.