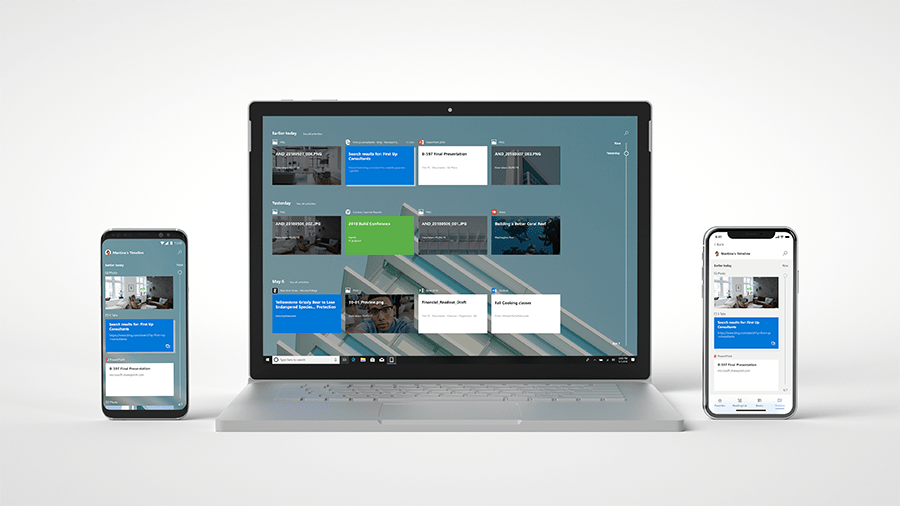 The biggest threat to Windows is that users are getting more and more done on their phones,  but there is no denying a large screen and comfortable keyboard is a luxury no smartphone can offer, meaning many tasks are best completed on your PC, if only the barriers to switching between your phone and computer could be erased.
At Build 2018 Microsoft went quite far along the way to making that happen, by announcing that Timeline was coming to iOS and Android. The major new Windows 10 UI feature will now form the glue that ties together your phone and PC, and pulls you further into Microsoft's ecosystem, be it on Windows 10 or on iOS and Android.
The beauty of Timeline is that it is completely passive – unlike Continue on your PC your actions are automatically shared to a common, well, timeline, meaning you can easily hop from task to task between devices without having to think about it. And the fact that the sharing is bi-directional massively increases the value of the feature. Because Microsoft's mobile apps will contribute to Timeline users will have a greater incentive to use them there, and Microsoft will likely also prompt users to install the mobile apps which correspond to the Windows 10 versions being displayed in their Timeline.
The key to the likely success of Timeline is that only Microsoft has all the parts on both desktop but also mobile to enable a cohesive and attractive experience with best of class applications to make Timeline worthwhile for users.
Microsoft's Your Phone is also an important element of their strategy, and besides giving desktop users less reason to pick up their phone, may also address the lack of apps on the desktop by letting users remote into their phone while it remains safely on its charger.
Microsoft made a large number of announcements at Build, but most of them will not be touching us directly. I suspect however Timeline and Your Phone will soon become fast favourites and will be key to cementing Microsoft's floating platform, which is now much bigger than just Windows and is rapidly becoming larger than the sum of its parts.
Are our users impressed with Microsoft's strategy? Let us know below.