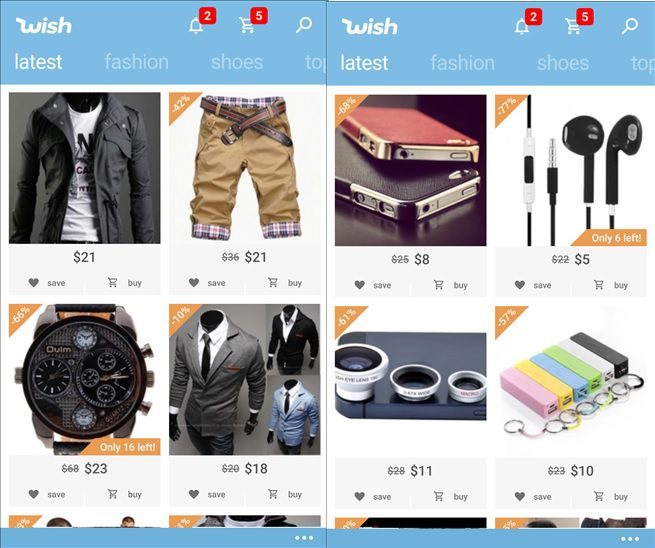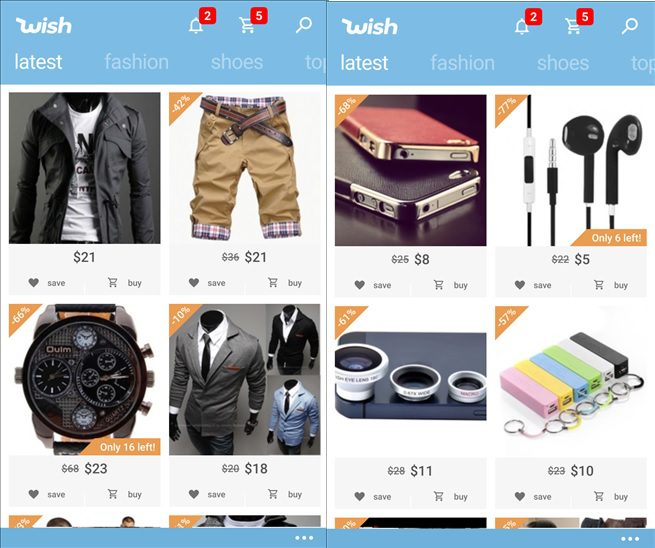 Before hopping in the car to go the mall, why not try Wish, an app that brings clothes, electronics, accessories and other shopping options at savings of at least 50 percent to your Windows Phone device.
App Description:
Over 100 million people are getting trending items 50-80% cheaper than what you pay at the local mall. Get the hottest products at incredible prices delivered directly to your door. Wish is the #1 shopping mall in Europe and North America allowing you to browse a worldwide selection of trending fashion, accessories, and electronics directly at your fingertips.
Download it here from Windows Phone Store for free.