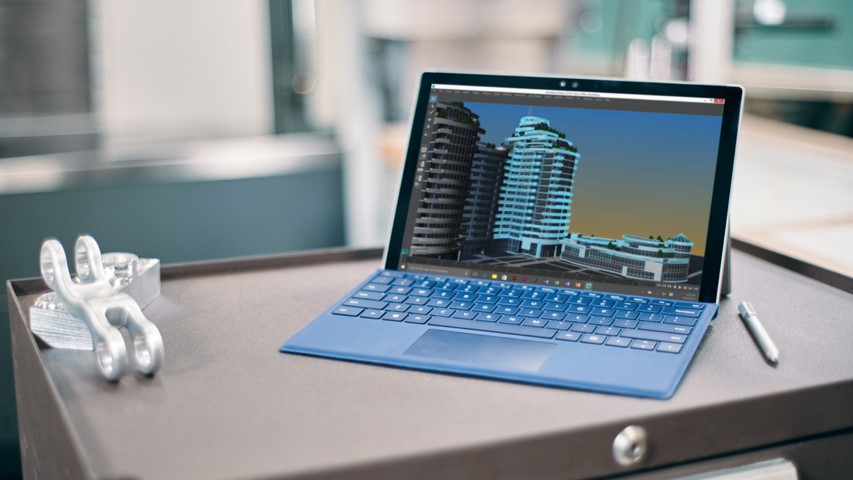 Strategy Analytics have posted their quarterly report on the tablet market, and as has been the trends over the last few quarters, it reads as good news for Windows tablets.
They report that Windows tablets have continued to gain market share and unit shipments, even while the tablet market itself shrank 9% due to lower iOS and Android shipments.
Apple saw 19% lower shipments and shipped 3 million fewer devices, while the various Android shipments dropped 4.6 million to 40.3 million tablets.
Windows tablets on the other hand saw increased shipments to 10.1 million units and 16% market share, within spitting distance of Apple's 20.6% market share.
The OS achieved this growth despite lower Surface shipments, related to  Microsoft's lack of a new tablet product this holiday season.
Eric Smith, Senior Analyst, Tablet & Touchscreen Strategies service added, "2-in-1 Tablets are a hot market segment but price remains a key factor in consumer behaviors around PC and Tablet replacement devices, which is evident in lower shipments of iPad Pro and Surface Pro 4 devices in the quarter. Apple cut prices on its iPad Air 2 and iPad mini 4 models but introduced no new iPad Pro models or pricing during the quarter, leading to 4% ASP decline year-on-year. Microsoft has not released a major refresh of its Surface Pro or Surface Book devices in over a year, which has given its OEM partners and other mobile-first companies a chance to catch up with high-performing, lower cost Surface clones."
With most individual vendors seeing unit shipment drops, hopefully the success of Windows will mean more focus by vendors on this growing segment of the market.
Read the full report at StrategyAnalytics here.