Windows Spotlight is an option for the lock screen background that displays different background images and occasionally offers suggestions on the lock screen. Windows Spotlight is available in all desktop editions of Windows 10.
Now WindowsLatest reports that Microsoft is looking to bring the same feature to the Windows Desktop.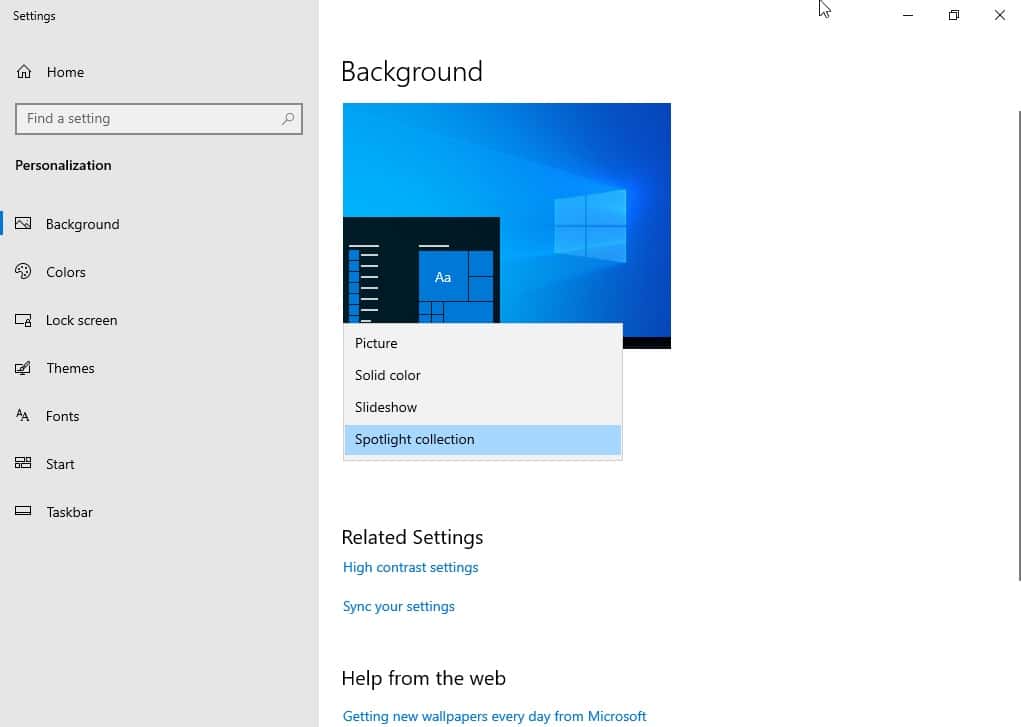 They report Microsoft is experimenting with this feature in the Internal Windows developer rings, and that the feature may soon come to Insiders.
Images will be sourced from Bing and the feature, which will likely be called Desktop Spotlight,  should be easier to use than creating your own slideshow of backgrounds.
If you do not want to mess around with Insider channels and want the feature now, you can simply install the official Bing Wallpaper App, which does the same thing, but also tries and tempts you into setting Bing as your default search engine (you can say no).
via WindowsLatest