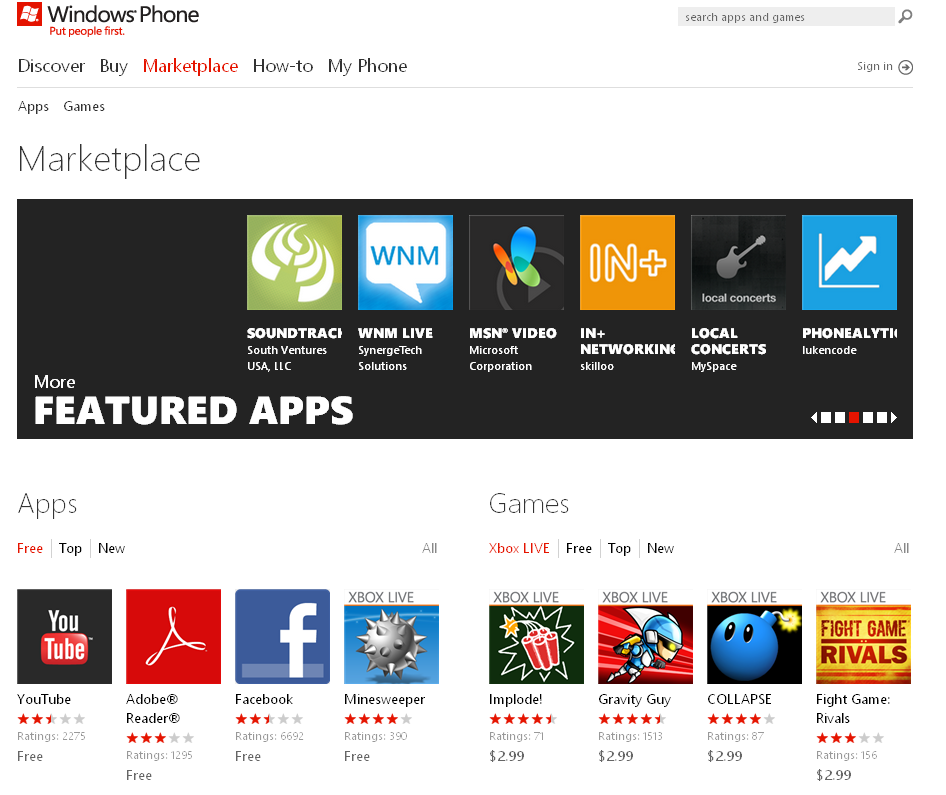 The web based Windows Phone marketplace is now accessible from several countries around the world. As announced by Microsoft earlier, the web based marketplace is launching along with Mango update roll out. The Web based marketplace allows us to explore the marketplace without the need of Zune client and even allows us to share it with others.
To better reach customers worldwide, I'm also pleased to announce today that  Mango will offer a new web version of Windows Phone Marketplace. This will enable customers to shop, share and buy/download apps and games from any PC and send them directly to their phones. You get more visibility for your apps with no extra work.
You can try it out here.