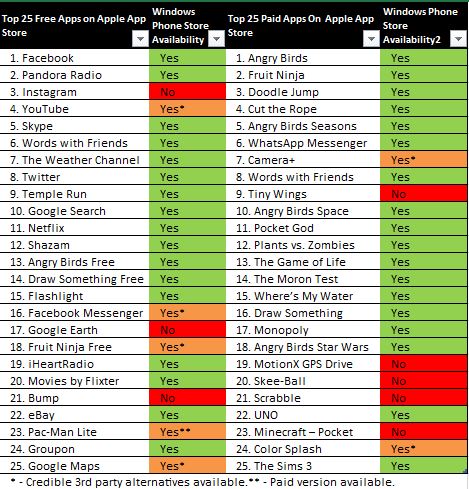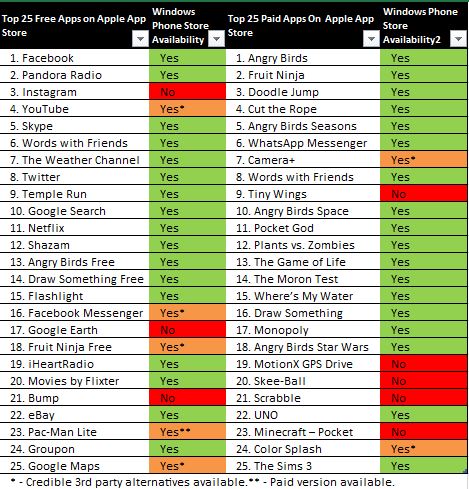 Apple announced on Thursday that it is approaching 50 billion downloads from its App Store. They also released a list of top 25 free and paid apps in Apple App Store. I was just trying to list how many of those 50 top apps are available on Windows Phone Store.
Out of top 25 free apps on Apple App Store, Windows Phone had 17 official apps, 2 paid version of the same official apps and 3 credible alternatives.
Out of top 25 paid apps on Apple App Store, Windows Phone had 18 official apps, two credible alternatives.
Windows Phone Store still misses some key games, but it is catching up faster than ever after the release of Windows Phone 8.
In my view, apart from Google apps, Instagram is the only other app that will be missed by the users.
Looking at the table above, I think Windows Phone will be on par with Apple App Store and Android Play Store within an year or so. What do you think?
Update: Post updated with more accurate data. Many of our readers are pointing out to some 3rd party games which offer similar gameplay to the original ones, personally I don't think them as credible alternatives. Credible alternatives for apps are different from that of games. You can find many such 3rd party games in the comments section below.