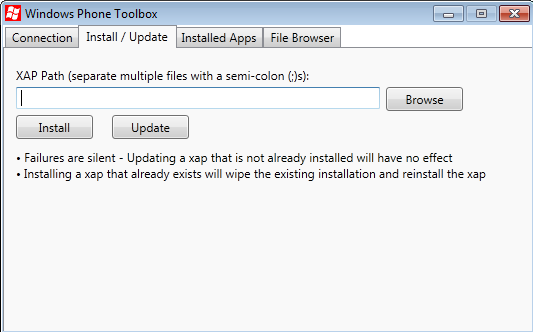 Windows Phone Power Tools is a simple program that extends functionality of developer tools that come with the Windows Phone SDK. Windows Phone developer tools allows you to only install developer xaps while the Power Tools let you test update scenarios by allowing you to update an existing developer app. Instead of having to step through the IsolatedStorage file browser on the command line, the Power Tools provide a GUI to allow you to interact with your applications. Oren Nachman from Microsoft has developed this useful tool and its now available on codeplex website here. See the feature comparison between Official developer tools and this new Power tools below,

Again for your information, this is not a Official release from Microsoft, its Oren's individual project.
Developers can give it a try, u may need it in the process of updating your apps to Mango release.