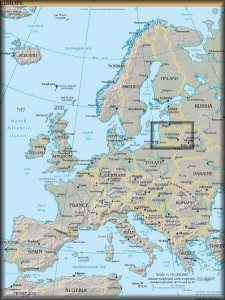 Nokia has released some market share data for Windows Phone in Central and Eastern Europe.
According to the IDC in Q2 2013 Windows Phone had a greater share than iOS in the region – 6.9% vs 5.8%.
According to market research firm Gfk Nokia Lumia handsets  grew from 6% to 12% of the Lithuanian smartphone market since the beginning of the year, significantly outselling the iPhone.
Nokia representatives estimate Lumia handsets outsell the iPhone 3:1 in that region.
" We estimate that by the end of the year Lithuania has to be about 100 thousand Nokia Lumia users," a Nokia's sales representative said.
"The growing Windows Phone user base shows the potential of the system . This should draw the attention of application makers -while the Windows Phone store competition is relatively small, it is best to start programming right now – early developers always have higher chances to create a success story . As a first steps programmers are welcome to go at to next week's  AppCamp App Workshop " – said AppCamp CEO Tom Martuni .
Via Ekonomika.lt, thanks Domantas for the tip.