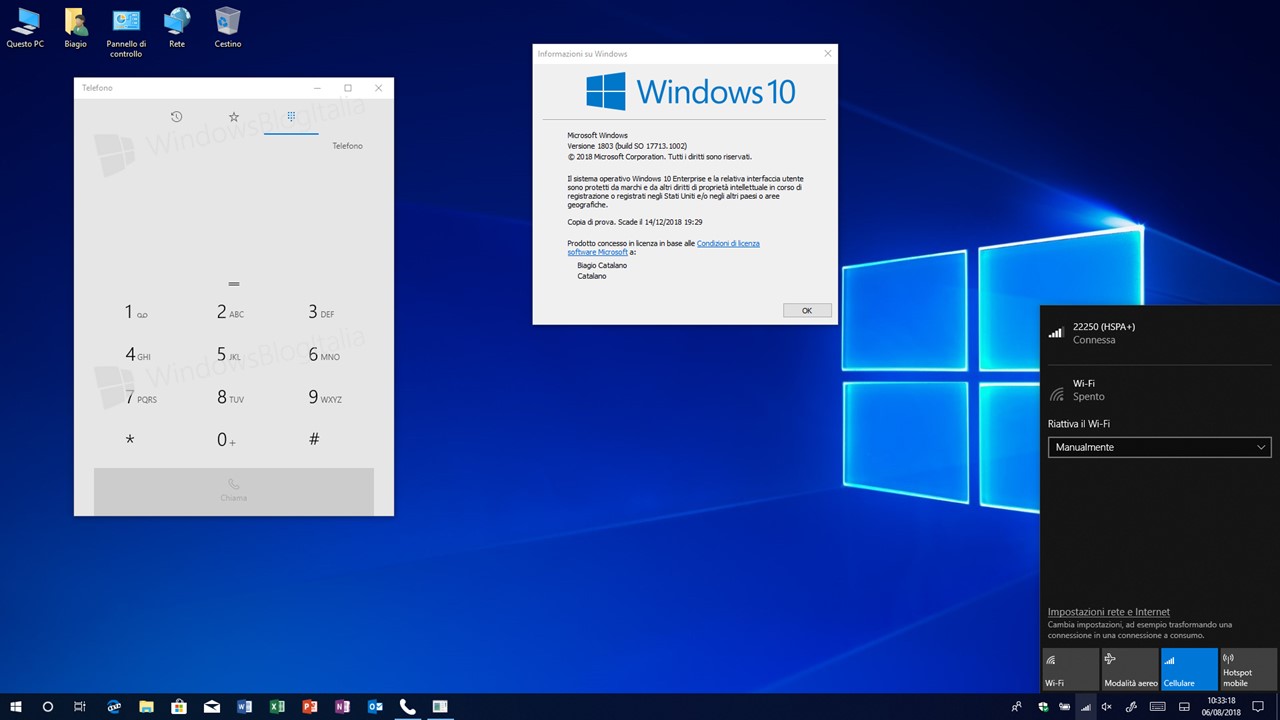 We reported yesterday on changes to the dialler app in Windows 10 Mobile which suggests Microsoft is working on the app.
Now it appears one of the effects is that the app has become available on full Windows 10 RS5 and 19H1.
WindowsBlogItalia reports that the app previously only showed Call History and favourites, and now includes a full keypad. The app also integrates with the Windows 10 address book and typing a number of the keypad will search your contacts.
WBI notes that it is not clear if Microsoft is set to enable the ability to make phone calls from SIM-enabled PCs or if there is another reason (possible preparatory work for Andromeda) the app is now available on Windows 10.
What do our readers think? Let us know below.