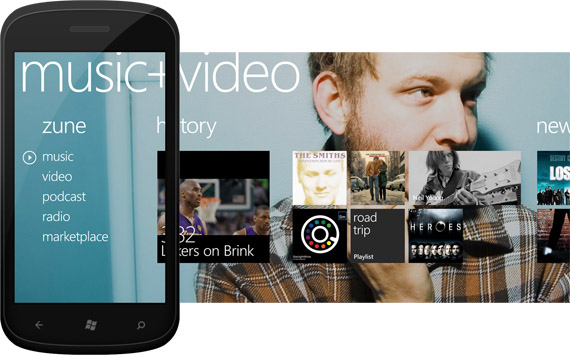 WP7forum.ru had a frank discussion with  Eugene Gavrilov, head of design integration Microsoft Windows Phone which produced some interesting titbits.
Eugene has been with Windows Phone for about 5 years now, from the time when the system was rebooted from Windows Mobile.
When asked why the Windows Phone 7.5 start screen was changed in Windows Phone 8, with the tiles becoming full screen, he revealed that the idea of resizable tiles were there from the start, but was difficult to implement in the first release of the OS.
Calling Windows Phone 7 the first test, he said the current design was in  fact that which was originally conceived, but that they did not have  time to implement all their plans in the first versions. Noting that screen sizes have increased, it was now more imperative to allow users to use their home screen more effectively.
Explaining further, he said:
Simply speaking, initially it was all planned, but not implemented, has not worked through. The process of creating the OS – it is a long and very difficult process. At a time when releasing a new release, usually already done half of the next release. Our team is always working to stay ahead, because the developers need a lot of time to implement the functionality. This is why designers have to work at least six months and sometimes a year in advance. The basic concepts are made much earlier how programmers get to work. The development cycle is constructed as follows: immediately after the release of starting to write code for the new release, but at this point, you must have already approved layouts.And so it turns out that we have to live in the future 😉

But the resource developers are often limited in time, so part of our planned features that do not have time to implement, simply transfer the next release.

Especially, there are many restrictions when dealing with the design of the operating system. Designers need to understand, for example, whether a year is a feature available with the new hardware technology. Will the demand for such a screen size or density of pixels, which are usually taken into account today.

Why releases published once a year? Not because all such lazy. A process of testing the phone takes 3-4 months. All clearly laid out: the appointed time has come release path that consists of a number of stages. And every step of their hard, long and interesting.
He also revealed that Microsoft does in fact pay attention to the suggestions on their USerVoice page, with the suggestions collected, assessed and reviewed for technical feasibility  Some requests were however simply not possible at the time.
As a designer, he also made it clear that not all apps should be shoe-horned into the Metro design language  noting for kids colourful, flashing designs were still appropriate, while Metro was more appropriate to highlight content with adults.
On Windows Phone 8, he said it was where they wanted the OS to be 3 years ago, but that Windows Phone 7 users greatly assisted with the development of the platform.
He said on the new core updates will come more frequently, due to being able to update only core files rather than the whole ROM.
He also said Windows Phone 7.8 may be the last version of the legacy OS, but that this depended on how the market responded to the Windows Phone 7.8 devices currently being released in India, Russia and China. Â "If we find that the activity of smartphone users is quite high, the Windows Phone 7.x branch will continue to develop," he noted.
Read much more at wp7forum.ru here.