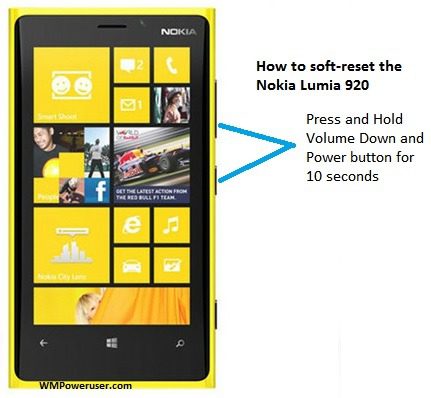 Windows Phone 8 has a problem with spontaneous resets, and occasionally getting stuck during the reset process, requiring the "10 second Volume and Power Grip" to save the device.
This was one of the biggest issues that needed to be sorted by the update which has just started rolling out to AT&T Nokia Lumia 820 and 920's and which are already rolling out to the HTC 8X.
Unfortunately it appears the problem has not gone away after the update, with multiple users complaining their phones are still resetting.
Paul writes:
Just got off the phone with AT&T, my carrier about problems with my Lumia 920.

After the update that came out on the 19th, now when the phone charges overnight, it is dead in the morning. AT&T operator I spoke with has had many callers reporting similar problems, this problem was escalated and they think it is a problem with the update.
In our thread asking about problems after the update, besides the backlight issue, many reader also complained about the resets still occurring.
Windows Phone 7 always had a reputation as a particularly stable platform, and if I feel if Microsoft does not sort this out very rapidly all those years of work will be rapidly squandered.
Do our readers agree? Let us know below.