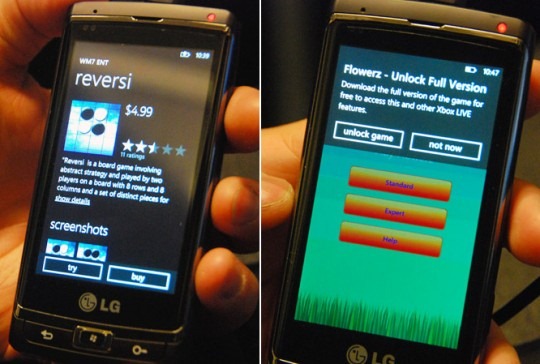 Long Zheng has delivered some more interesting Windows Phone 7 news from TechEd 2010.  The latest titbit is how software trials are implemented in Marketplace.
The short version is that Marketplace fully support trial apps, which can be activated to full apps easily without any additional download, and that trial apps can take many forms, not just limited to time trials, but also limited functionality apps or for example additional levels, all with a very simple implementation for the developer, as marketplace will keep track of whether an app is a trial or not.
For more detail read the post at istartedsomething.com here.
Via Slashgear.com