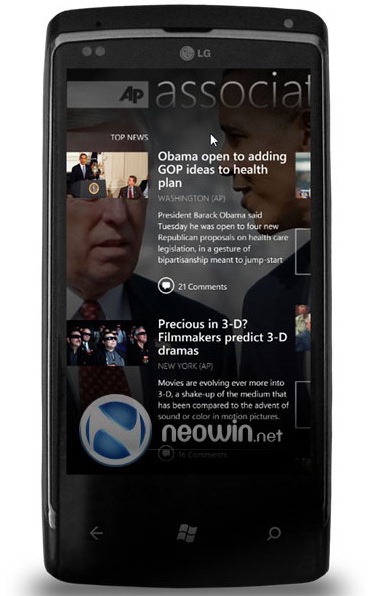 Microsoft's Greg Sullivan spoke at a Mobile World Congress round table about the roadmap for Windows phone 7.
Speaking about the "Mango" Windows phone 7 update, he said its release will likely coincide with the release of new hardware also.
"Mostly you'll see refreshed hardware in conjunction with the update," he said. "We imagine a wave of stuff coming together."
Speaking on Nokia's special status as an OEM, Greg confirmed that Microsoft will be giving more leeway to other OEMs to make their hardware unique also.
"Will there be new ways that Nokia and other OEMs can differentiate and build some uniqueness to their offerings? Yes. Will the UI on those products still obviously be the Windows Phone UI, and will the platform APIs be consistent? Yes," he said.
Nokia will however be unique in that their assets, in particular mapping and navigation, will be used by all other OEMs, and that will in fact be a source of revenue for the company.
"We'll be using their map technology, and they'll have opportunities to monetize their location based services," he said. "There's a range of possibilities in terms of how they can monetize this, and those possibilities are increased if the ecosystem is larger and more robust."
Read more at PCmag here.
Thanks MobilePaddy for the tip.