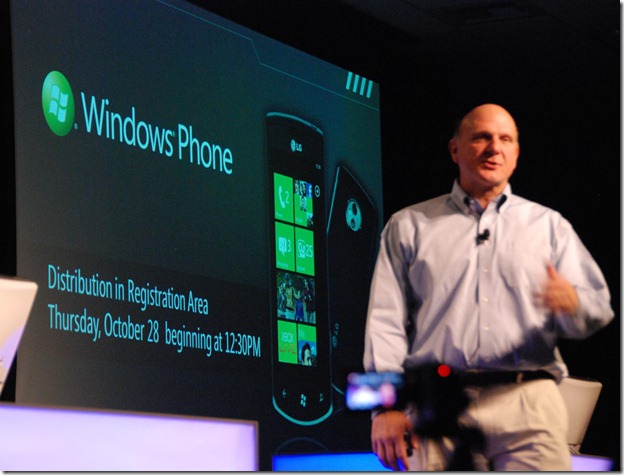 In line with the ever increasing number of applications, the number of developers registered for the Windows Phone 7 Marketplace continues to increase.
On the 23 November Microsoft touted 15,000 developers, a month later on the 21 December 18,000, and at CES yesterday Steve Ballmer noted there were now more than 20,000 producing more than 100 apps per day.  At that run rate the Windows Phone 7 marketplace should surpass the Blackberry app world's 16,000 odd apps in less than a quarter.
Steve Ballmer also noted customer satisfaction was high, saying "When people see the phone, they fall in love with it… Nine out of ten customers say they'd recommend the phone."
These metrics should only continue to improve, with the addition soon of important elements such as cut and paste and faster application resumption.
Via PocketGamer and Mashables.com