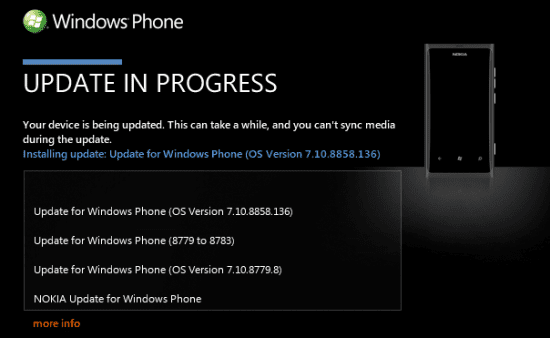 WP7.nl reports that their Nokia Lumia 800 has just received the official Windows Phone 7.8 update via the Zune desktop software.
The update was served via 4 individual updates,  first a Nokia Update for Windows Phone, the from 7.10.8773 to 7.10.8779.8, then 7.10.8783, and finally to  7.10.8858.136.
Thereafter users will notice the new boot screens and the option to resize their live tiles immediately.
WP7.nl suggests if you are salivating for the update to connect your phone to Zune and try your luck!
Have any of our other readers received the prompt? Let us know below.