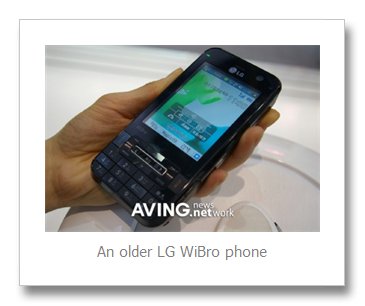 Eric Zeman from Information Week has tied together some interesting thread which led him to the inescapable conclusion that LG is announcing a Windows Mobile-powered WIMAX smartphone to run on Sprint and ClearWire's network.
His evidence? Sprint has scheduled a press conference for Wednesday, January 6 — the day before the Consumer Electronics Show kicks off.LG and Microsoft factor large in the presentation, and Brooke Shields is involved, too. Remarks will  be made by Sprint CEO Dan Hesse and Microsoft CEO Steve Ballmer. Sprint and LG have sent out a separate invitation for a big party taking place the following evening, hosted by Brooke Shields. Sprint has been pitching this event hard to tech journalists as the "must-attend" event of the entire show, calling it the "Hottest Spot at CES!"
All this build up to a pretty big announcement, and to Eric that means a new WIMAX handset. To date the only WIMAX handset on Clearwire is the Samsung Mondi, and of course that is more a MID than a phone.
See if you can follow Mr Zeman's logic here.