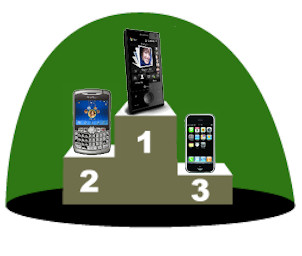 Microsoft has confirmed, after what appears to be a period of vacillation, that they have failed to meet their target of shipping 20 million Windows Mobile licenses for the financial year ending June 2008. While still shipping 18 million licenses, this is 10 percent lower than their stated goal.
Andy Lees, senior vice president of the Redmond company's Mobile Communications Business, attributed this to some devices coming to market slightly later than previously expected. "The OEMs give us predictions as to when they'll ship the devices, and I don't want to put them in the dunk tank, if that's a phrase, by implying that they didn't stay on time. That's confidential conversations that we have."
Speculation on which devices failed to ship in time to boost sales numbers would probably focus on HTC's Touch Diamond and Samsung's Omnia, both devices set to be wildly popular once they reach wide circulation.
Lees said the shortfall in Windows Mobile unit sales did not have a material impact on revenue in the Entertainment & Devices Division for the fiscal year, which ended June 30.
"It sounds like a large number of units, but actually, it's less than about a month's worth of a run-rate," he said.
In shipping 18 million licenses, Microsoft still did better than RIM, who achieved 17 million devices shipped in the same period and Apple, who shipped only 6 million iPhones between June 2007 and June 2008.
Lees cited IDC data indicating that Windows Mobile unit sales have grown faster than the overall market, expanding from slightly more than 11 percent to just under 13 percent of the worldwide market for "converged devices," better known as smartphones.
Windows Mobile is "well poised for the future," Lees said.
Source: SeattlePI