The Windows Holographic "shell" will be coming to all Windows 10 PCs next year as part of the Creators Update. The "shell" will allow users to enjoy Windows 10 on a virtual reality headset such as the Oculus Rift or HTC Vive and also the new range of cheaper VR headsets from OEMs such as HP, which are expected to start at $299. Basically, you will be able to enjoy the full power of Windows 10 right on your virtual reality headset, and use some of the main features in Windows 10 such as Universal Windows Apps on their VR headsets.
One of the main issues with enjoying VR at home has been the need for a very high-end PC however, and it turns out even the Holographic Shell has its own minimum specs.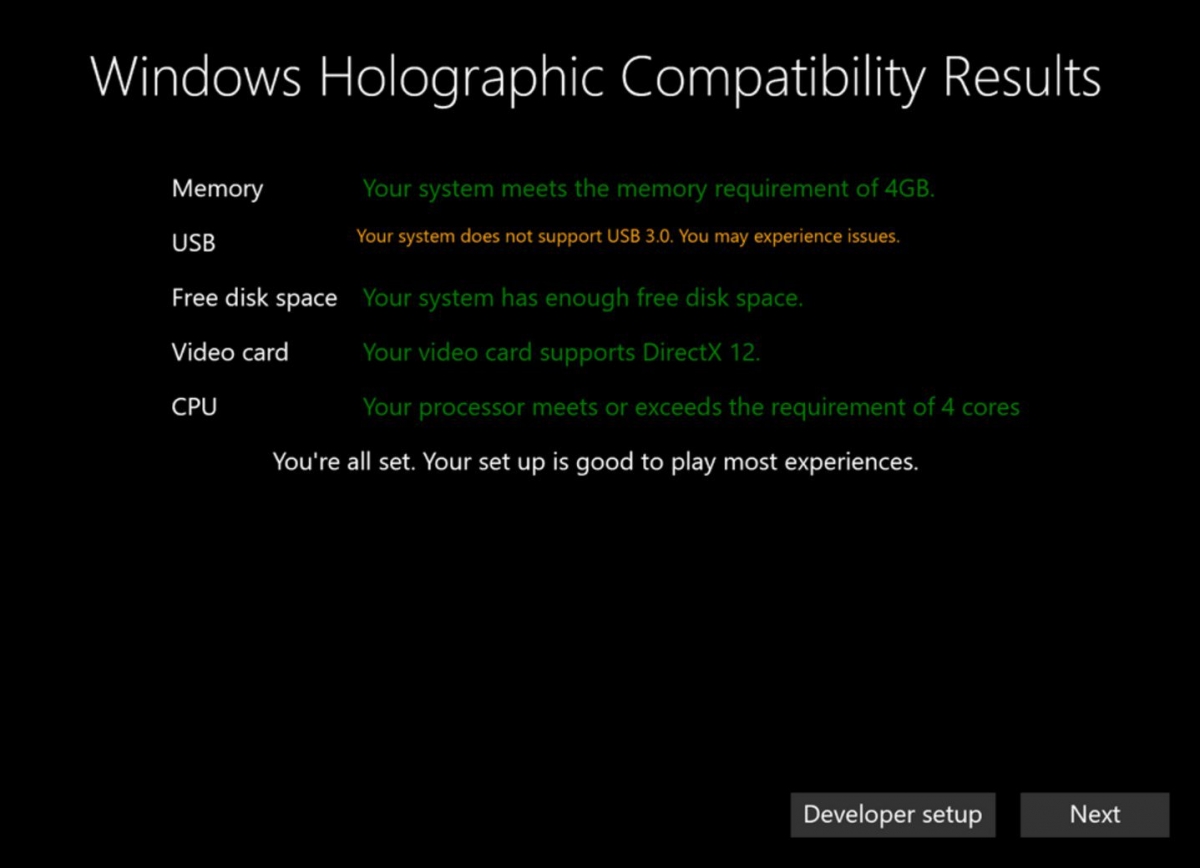 Taken from screen shots from the shell setup process, it reveals you need a PC with 4GB of RAM, USB 3.0, DirectX 12, a CPU with 4 cores, 1GB of free storage and 1.5m x 2m of open space. You can also add optional tracking sensors. The screen shot also suggests that the shell will allow lower specs, but with a "you may experience issues" warning. The specs suggest most PCs produced within the last 2 years should meet the target which is good news for those who wish to tip their toe into the technology without a massive initial outlay.
See the shell demoed in Microsoft's video below: