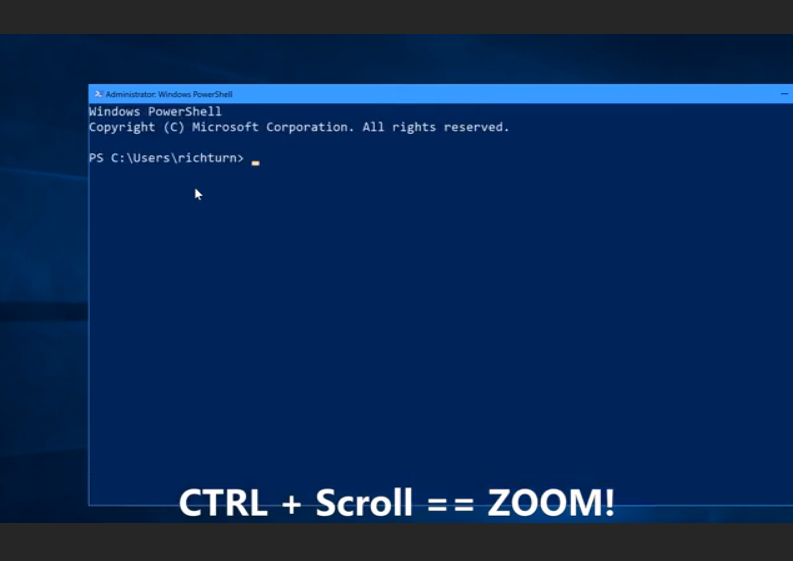 Good news for regular Windows Console users. Microsoft has added the ability to zoom into the contents of the screen using the Control+ Mouse Scroll Wheel/ TrackPad combo.  This has become an increasingly pressing need as screen resolutions have increased further and further, making text-based user interfaces more difficult to read.
The feature is part of the Windows 10 Insider build #18272  and can be seen demoed below:
The feature is available in any Console window, including Powershell, Cmd, WSL and more.
Microsoft also notes that the Windows 10 Console now respects your theme, and will show a dark scrollbar when you use the Dark Theme.
Is this a game changer for our readers? Let us know below.