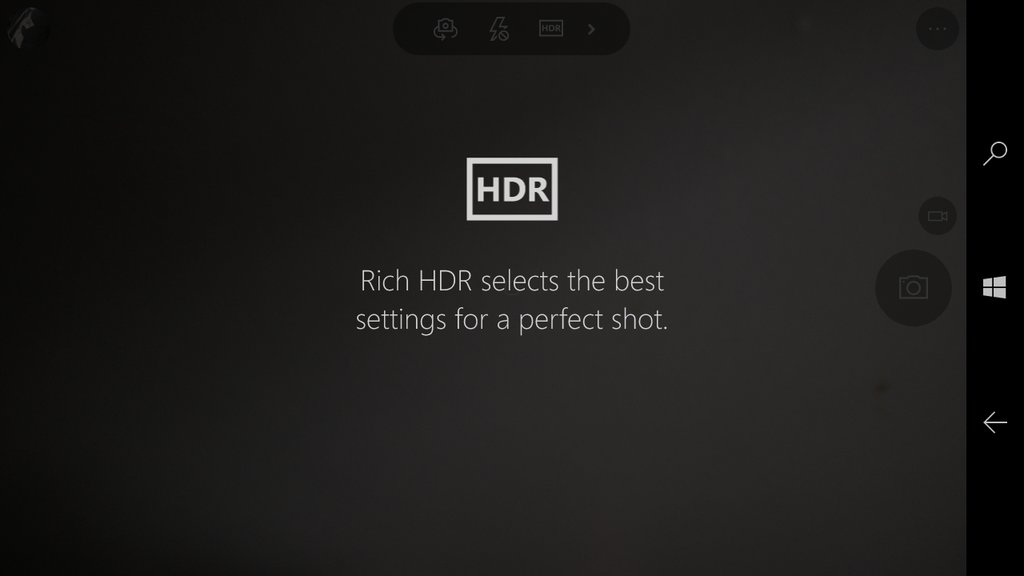 Microsoft has updated the Windows Camera app for Windows 10 Mobile devices with new options for users.
First of all is the Rich HDR setting we reported yesterday, instead of "Rich Capture" Microsoft now calls the feature Rich HDR. For all intents and purposes it should still be the same or better, but it has been improved.
Now Windows 10 Mobile users with devices like the Lumia 950 and 650 now have the option to toggle HDR off and on in addition to "auto" mode introduced in Windows 10. Non native Windows 10 phones do not have this auto mode, although they still get the new rich hdr option.
Microsoft also introduced the feature added in the PC app a while ago, where by users shooting video can now pause video recording and continue shooting afterwards, rather than having to make multiple videos while shooting.
Download the Windows Camera app from the store link below;
Developer:
‪Microsoft Corporation‬