Is Copilot the best AI companion out there? Help us find out by answering a couple of quick questions!
An exciting change is coming to the widgets board of Windows 11 Insiders this week with the arrival of the new Messenger widget preview.
On Wednesday, Microsoft announced the release of Windows 11 Insider Preview Build 25284 to the Dev Channel. The build only contains a small set of fixes and is not available for Arm64 devices due to an issue causing devices to get stuck at the OS boot logo. Nonetheless, it brings a new improvement to the widgets board of Windows 11 Insiders by introducing a new widget for Messenger.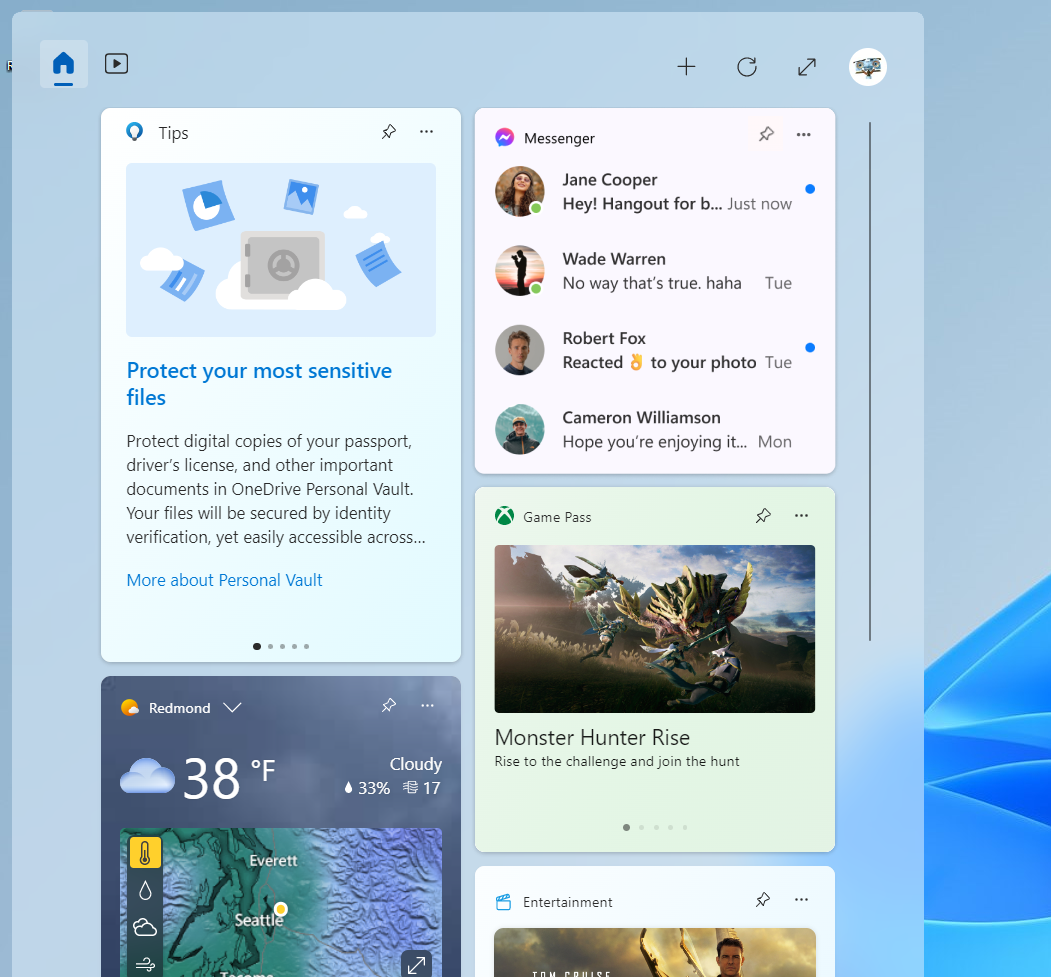 For Insiders to the Messenger widget, the corresponding communication app should be updated to the last version via Microsoft Store. After this, Insiders with Build 25284 can pin the Messenger widget by clicking the add or plus (+) sign at the top-right corner of the board.
While the improvement might sound not so groundbreaking for some, this could be good news for those who always want to see third-party widgets on the Windows widget board. In the previous build releases, all Insiders received were repetitive changes revolving around the system's own widget features. With this, it is a surprise that Microsoft is now introducing a third-party app into its widgets board, which might indicate the company embracing more third-party apps into its OS in the future.
On the other hand, while the third-party Messenger is a welcome addition to the Windows widgets board, Microsoft said that Insiders might encounter some issues regarding it, given it is in the early stage of the test. Some of these problems include occasional disappearance from the board or getting unpinned.
Here is the changelog for Build 25284, which details the known issues and fixes Insiders will receive.