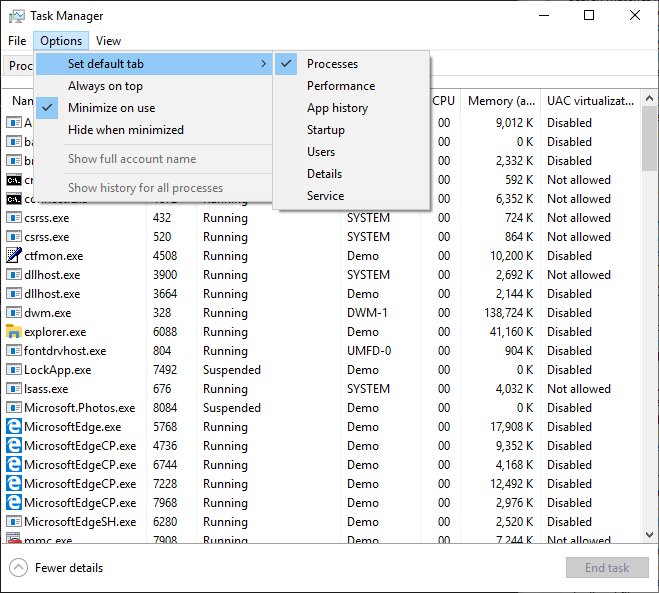 Microsoft is making numerous tweaks to Windows 10 19H1, and it seems our new favourite hacker Albacore is at the forefront of uncovering them.
His latest find is that Microsoft is adding the ability to set the default tab for the task manager, letting you, for example, open the utility on the Performance tab rather than the Process tab every time, which is useful if you want to keep an eye on GPU usage for example.
Other recent finds were that Microsoft is making the Windows 10 Voice Assistant replaceable, adding a Truetone feature to Windows 10 and also adding Microsoft Flow to the Action Centre buttons.
As usual, we do not know if these features will ship in the end, but I suspect for such a small tweak it seems more rather than less likely.