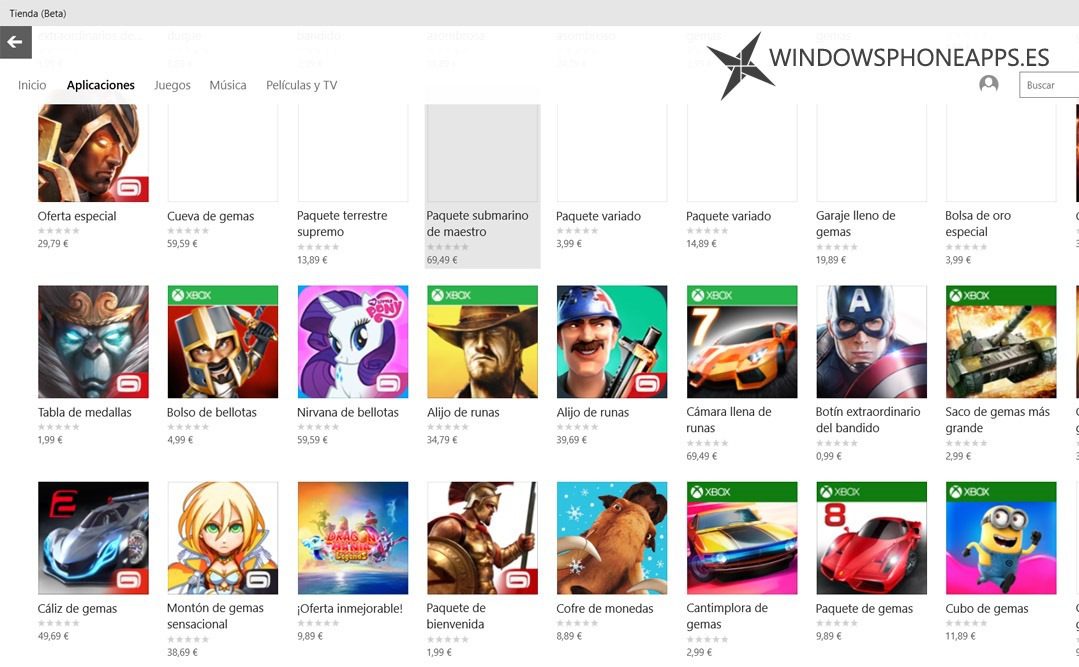 It is no secret that most developers make their money on in-app purchases these days, but very few reveal the price of those before you download.
Now a bug in the Windows 10 Store, discovered by WindowsPhoneApps.es, makes it easy to see all the in-app purchases available. With some games now making it nearly impossible to win without buying an IAP the information may be useful.
To see the bug in action, you need to be on Windows 10 TP. Open a link to a developers app in your browser, e.g. this one to Asphalt OverDrive. It will open initially in your browser and then in the store app. Back up from the app back to your browser and click on More apps by Gameloft.
Clicking on that link will bring up thousands of items, most of them in-app purchases. Who knew you could spend more than 60 Euros on one item?
Let us know what your most outrageous discovery is in the comments below.
Source