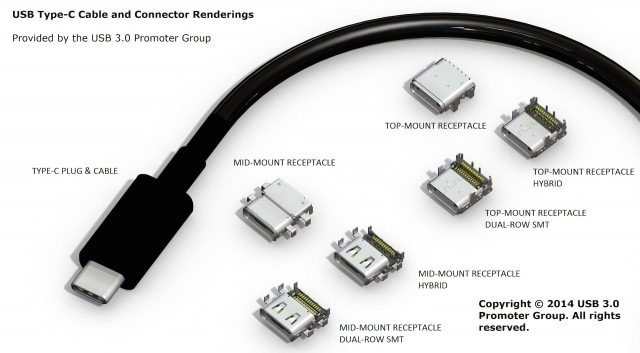 Windows 10 Mobile is meant to be just Windows 10 on phones, but I dont think anyone will believe it until we an plug a hard drive into our phones.
Now, according to a listing for an upcoming Microsoft hardware event WinHec in China Windows 10 will support both the new reversible Type C USB connector and also USB Dual Role on phones.
The listing states:
Enabling New USB Connectivity Scenarios in Windows 10

Windows 10 introduces support for USB Dual Role and Type-C, which will enable new wired connectivity scenarios such a phone interacting with USB peripherals, or laptops connecting to an external display using the USB Type-C connector. This session will go into detail on how Windows supports these technologies and what you need to do to enable them.

Topics include: Overview of the new use cases introduced with USB Dual Role and Type-C, What scenarios are and aren't supported for Dual Role devices, Using Alternate Modes (e.g. DisplayPort, Thunderbolt, or MHL) over Type-C, Support for Power Delivery, enabling devices to provide/consume up to 100W over USB, Hardware and software architecture changes for Dual Role and Type-C, and Building a Windows system with Dual Role and/or Type-C support.

Intended Audience: OEMs, ODMs, IDHs, IHVs, Peripheral Manufacturers, Driver Developers.
USB Type C will of course require new hardware, but we hold out some hope that the USB controllers already in our Windows Phones will be able to support new features in our existing handsets.