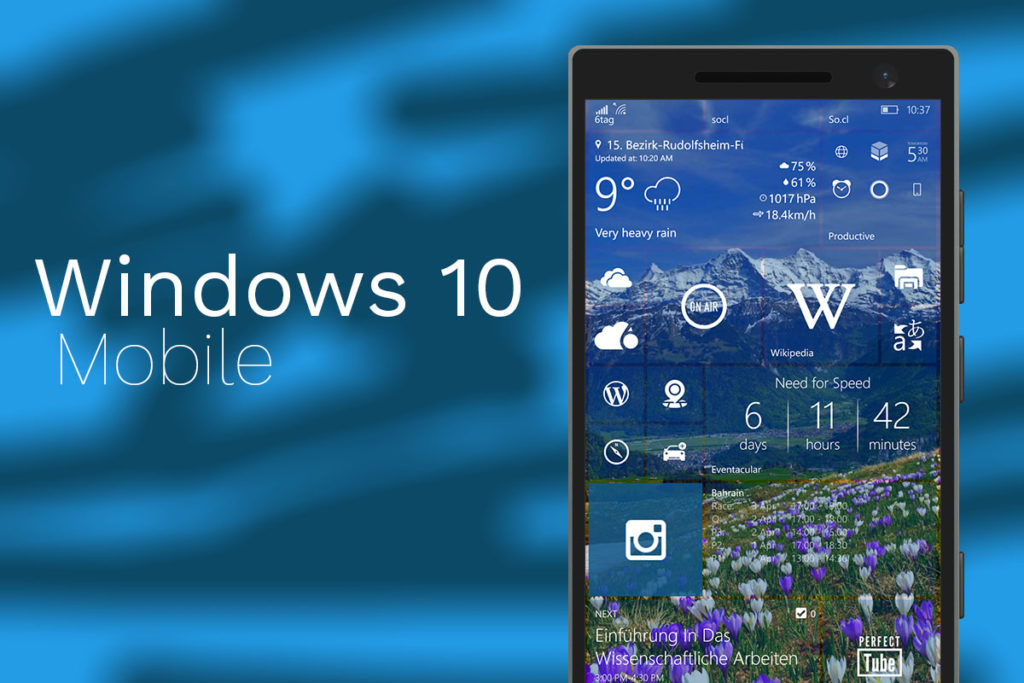 Last month, Microsoft released Windows 10 Mobile Insider Preview Build 15245 to Insiders in the Fast ring. This build is now available for download to Insiders in the Slow Ring. This build does not include any new features. But it includes several improvements, and fixes for Windows Mobile devices. Find the change log below.
This build also includes all the improvements from KB4034674.
We fixed an issue where the MTP service would sometimes crash when you disconnected your phone while a file transfer is in progress.
We fixed a spin loop that was occasionally triggered by deleting a VPN profile.
We fixed an issue where apps which call into the firewall (such as Microsoft Edge) have the potential of becoming deadlocked and the app hangs until you reboot your phone.
We fixed an issue in the routing engine used by apps like Maps where the initial direction was always set to North which could result in unnecessary route segments.
We fixed an issue where Silverlight apps that use GPS would either not start or crash.
We fixed an issue where a non-default Messaging app (e.g. Skype) would crash with an Access Denied error when changing Download messages settings.
We fixed an issue where the new Privacy Consent popup would block loading of apps which used the activity detection and pedometer sensors.
We fixed an issue where turning on/off Reset Protection could cause the phone to reboot.
This build comes with a known issue as well. The HP Elite X3's fingerprint reader will not turn on the screen anymore on this build and you need to turn on the screen before you can use Windows Hello.