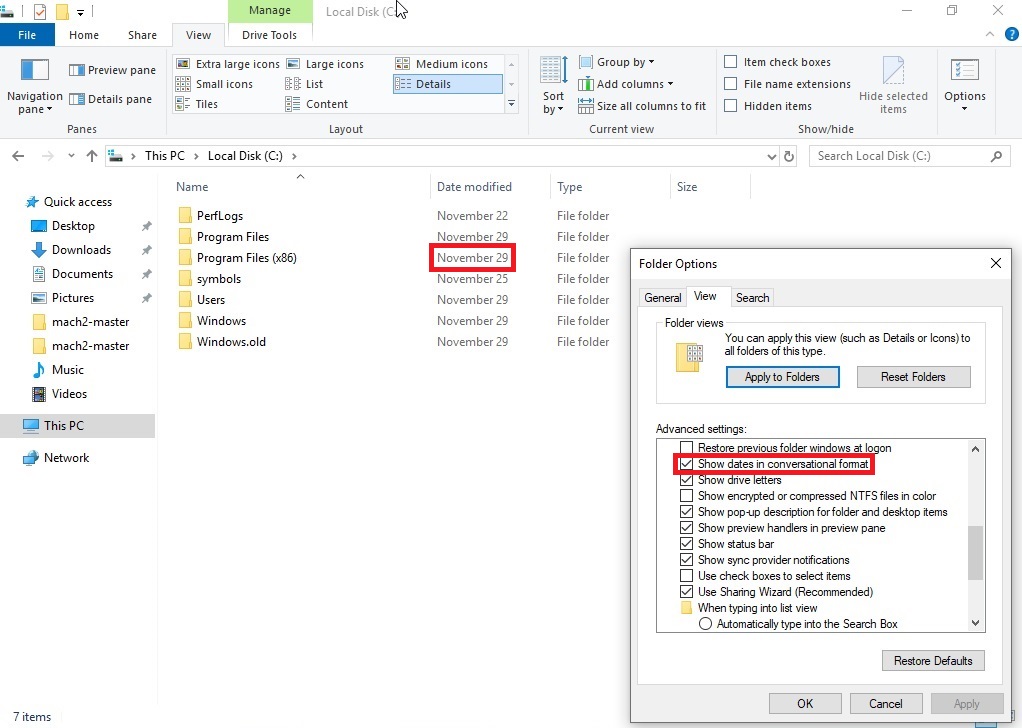 Microsoft has been fiddling around the edges of the Windows 10 File Explorer for some time now, adding a dark mode and promising further changes with the release of Windows 10 Build 18277.
Now in the latest 19H1 Windows 10 Build 18290 WindowsLatest has noticed a new change to the way dates are displayed in the File Explorer.
Instead of using the full numerical date, e.g. "29/11/2018 10 AM" the File  Explorer now uses a more friendly "November 29" format.
Microsoft is continued to make changes to the File Explorer, but are separately still working on a UWP File Manager which is also getting improvements along the way, including drag and drop support, better copy and paste and more.
To activate that UWP File Explorer:
Right-click the desktop, go to New and select Shortcut.
In "Create shortcut" wizard, enter the following part in the location box:

explorer shell:AppsFolder\c5e2524a-ea46-4f67-841f-6a9465d9d515_cw5n1h2txyewy!App

Click Next and name the shortcut UWP File Explorer.
Click finish.
To get the updated Win32 File Explorer you, of course, need to be a Windows 10 Insider, with all the issues that entail, which can be activated by going to Settings >Update and Security and selecting Windows Insider Programme.