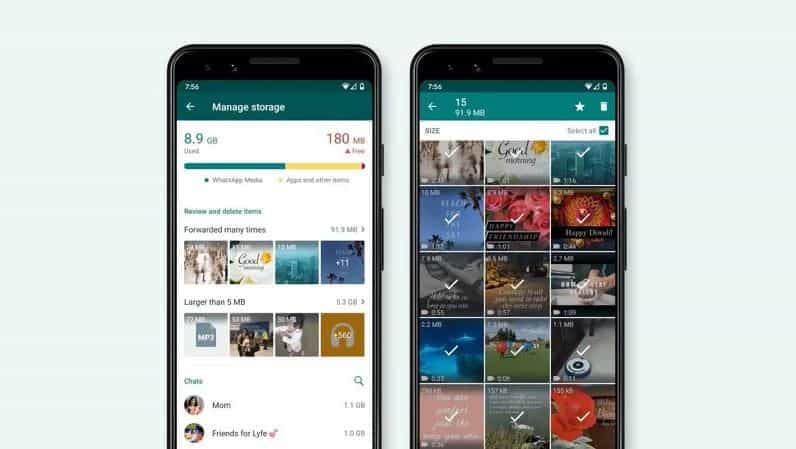 WhatsApp today announced a new way to manage the storage in the app. This new storage management feature will allow WhatsApp users to identify, select and bulk delete GIFs, photos, and videos which are received as forwards from others. WhatsApp even allows you to bulk select media that are forwarded many times. You can access this feature from the below menu.
 Settings -> Data and Storage Usage -> Manage Storage.
WhatsApp will roll out this feature globally in the coming weeks.
Source: WhatsApp